Yoga provides space for an incredible journey. These practices are generous and healing. We recognize their potential to increase health and happiness – all we have to do is show up… just as we are.
Whatever your reason for showing up, we are so glad you have! We welcome you with open arms and are ready for this beautiful journey to begin!

Foundation: Breaks down specific key actions in common poses to build a solid foundation. If you're new to yoga, we recommend you start here. This class is for anyone who wishes to refine foundational alignment.
Level 1: Recommended for students who have taken 1-5 Foundation classes.
Level 2: Recommended for students who are comfortable in Level 1.
Level 3: For those with an established practice and a strong working knowledge of the basics.
All Levels: appropriate for everyone with the exception of those who have never practiced before.
Our class schedule will change and evolve so please check back often.
Please ask if you are unsure what to expect in a class or if it is right for you. We're happy to help!
In Aerial Yoga a silk hammock suspended from the ceiling is used to support your body weight, instead of on a mat laying on the floor. The hammock/swing supports you as you build strength and confidence exploring various postures that otherwise may feel too difficult without a prop. It even adds elements that traditional yoga cannot, like "flying".
This class is fine for the first time student. But often becomes a quick favorite. So be sure to reserve your swing in advance. This class is typically waitlisted.
"Dharma Flow" is a Vinyasa yoga practice for all levels. It in
tegrates hatha or "traditional" yoga poses in a breath centric flow to help detox, strengthen and become more flexible.
In this class we also explore different breathing and concentration practices that will allow you to center and calm the mind as well as help you create a personal meditation practice you can follow at home between each class if you wish.
Dharma flow is based on the teachings and system of hatha yoga founded by Sri Dharma Mittra from the Dharma Yoga Center in New York City.
This class integrates breath and movement with slow progressive sequences and longer holding postures encouraging the entire body and mind to balance, focus and calm. This 75-minute class is strong, but slow with full embodiment.
This class is for everyone, but not for students who have never practiced before.
Foundation is the root class for starting your yoga practice in our studio. In this class the attention is on alignment, so your practice is strong, therapeutic and safe. You will also learn the basics of breathwork and meditation techniques. This class is perfect for the beginner as well as anyone looking to work on refinement and alignment in the body. We suggest several months of regular practice in our foundation class before taking a level 2 class.
This 60-minute practice combines stretching movements and traditional yoga poses in a vinyasa flow sequence geared toward awakening the body and centering the mind. In each class, students will also explore different breathing exercises (pranayama), mantra and meditation ending the practice with deep relaxation. This class is ideal for those new to yoga or who are looking for a more gentle practice.
Class is heated . Suitable for all levels and ideal for beginners. Class begins in silence with 3-5 mins dedicated to breathing exercises to strengthen the lungs and reduce stress. This detoxing class will include deep stretching, cleansing, compressing and massaging of internal organs, mental focus and concentration. This practice builds confidence, strength, compassion, and patience with our body and mind. Come try it!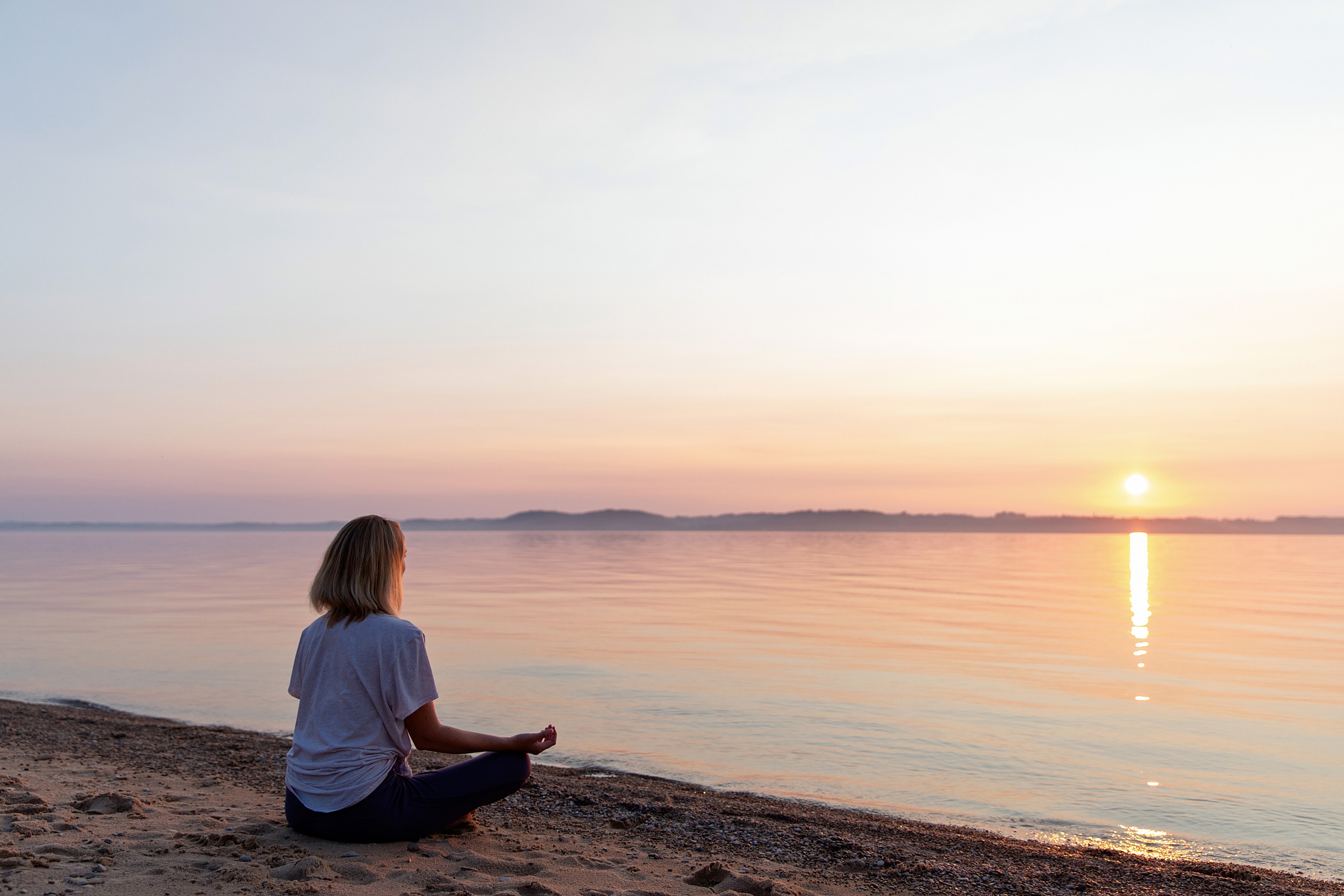 For those seeking to get started or learn new ways to meditate. It has been scientifically proven that a regular mediation practice helps our mental & physical health. Meditation should be an important component of our regular health & fitness program. In this class you will learn the basic concepts of different methods of meditation & breathing exercises from a number of eastern practices. We will practice meditation together as a group with an opportunity to ask questions & learn from each other as a " satsang" ( truth-community). The goal is to help students build a personal meditation practice they can easily follow at home.
Restore - All Levels
Designed to allow the body and mind to open into a deep sense of relaxation and wellness. Gentle, supported postures are held for several minutes, recharging the body's energetic system and inviting the mind to focus inward.
Our Restore classes are a perfect complement to the more active styles of yoga and are a great way to calm the mind and de-stress.
In Condition and Stretch we will spend the first 30 minutes on intervals that incorporate traditional yoga postures with bursts of cardiovascular movement and strength building exercises. This fast and fun 30 minute segment is designed to condition the body and serve as a compliment to regular vinyasa yoga practice. The second half of class will center around gentle postures and longer holds to wind down and recenter before heading out for the rest of your day.
Vinyasa is a moving meditation for practitioners of all levels – beginner to advanced. All poses can be modified to best suit your needs. Please note that in every class, our instructors are there to guide you to help you optimize the class experience for every body. Poses are often described in both English and Sanskrit.
Yin Yoga is a perfect complement to more yang (active) styles of yoga. Through long held stretches while seated or lying down, we focus on cultivating deep release not only in the physical body, but the energetic body as well. Yin Yoga generally targets the deep connective tissues of the body. It is a great practice for those looking to relax, increase mobility, and balance more rigorous forms of practice.
This class is for everyone.
"Yoga for Everybody and Every Body". This slow flow yoga class will feature modifications, props, rate/tempo/pace, and cueing that create a safe and accessible space for a wide range of body types, including people who live in curvy bodies! It may also be a great class for those who are simply looking for a slower pace in a class.
Perfect For:
Everybody and everybody! Each Zumba® class is designed to bring people together to sweat it on.
How It Works:
We take the "work" out of workout, by mixing low-intensity and high-intensity moves for an interval-style, calorie-burning dance fitness party. Once the Latin and World rhythms take over, you'll see why Zumba® Fitness classes are often called exercise in disguise. Super effective? Check. Super fun? Check and check.
Benefits:
A total workout, combining all elements of fitness – cardio, muscle conditioning, balance and flexibility, boosted energy and a serious dose of awesome each time you leave class.
No shoes for this class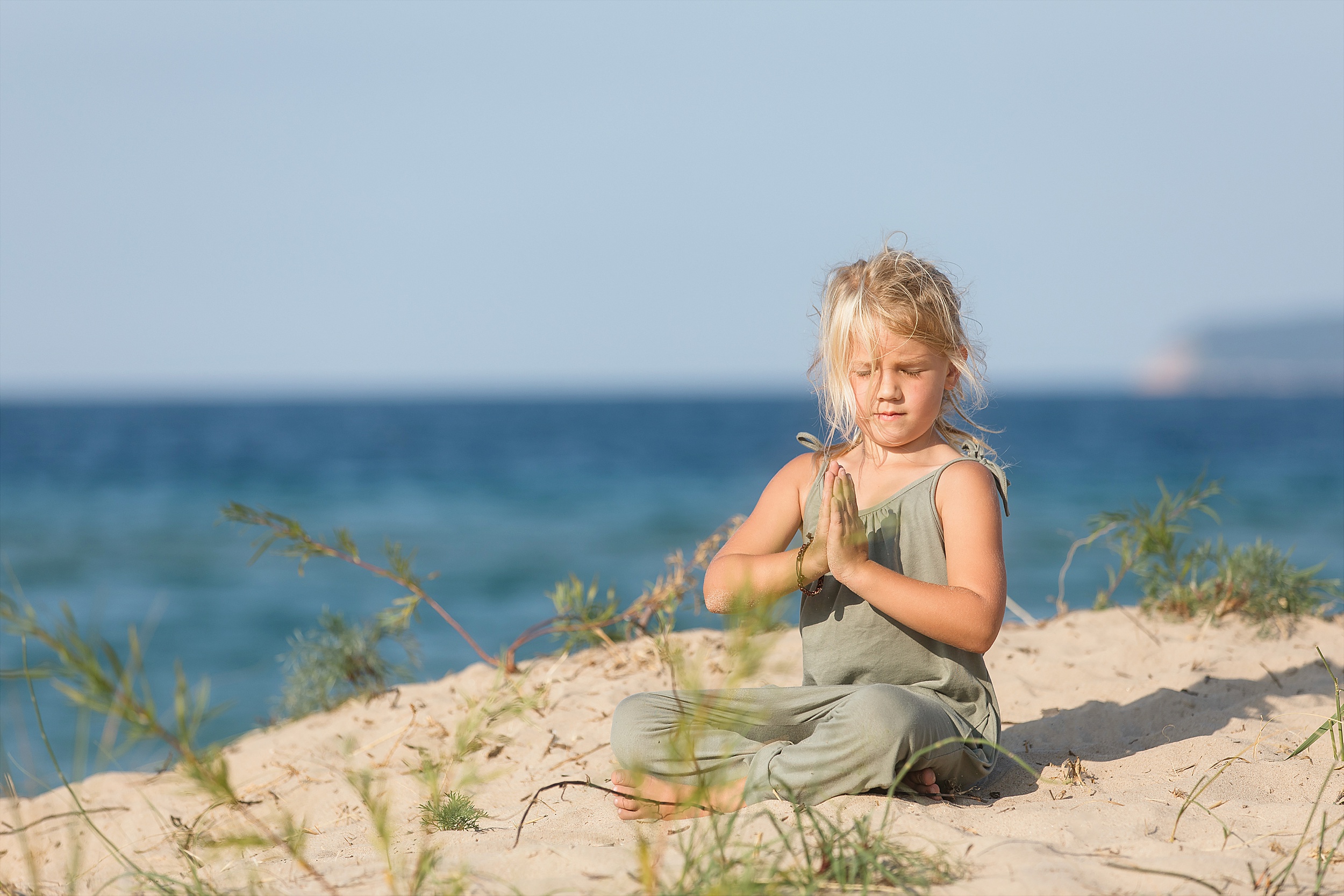 Please visit our
Just Bee Yoga + Well-being
site to learn more about class options for babies, toddlers, children of all ages, teens and families.
Private Groups and Parties
Whether it's a birthday party, wedding party, family reunion, a group of friends, or some personal instruction, private groups are awesome! Let us know your ideas and we will personalize a private group just for you.
Current Schedule
Classes are available to book from 8 days before to Immediately before a session starts. Cancellation window 4 hours prior to class start.
Why Yoga?
Yoga is for everyone. It's a time to let go of the outside world as you connect your mind and body letting go of stress and worries. It's learning tools for taking this peacefulness off the mat into the world, bringing a sense of calm to yourself and those around you.
What Should I Bring?
A yoga mat and water bottle for all classes. If you have other props, please feel free to bring those to class or borrow from the studio. We also offer a variety of props for purchase to use both in class and for your home practice. Please ask if you are unsure what props you might need for a particular class.
What Should I Wear?
Comfortable clothing that allows you to move freely.
I'm not very flexible, but I'd love to try yoga. What do you recommend?
You do not need to be flexible to practice yoga. Yoga is a system of movement and mediation with many benefits. It may help you improve your flexibility over time— as well as your strength, your balance, your body awareness, your connection to mind and body…the list goes on. Every body is built differently and our teachers are trained to work with students across a broad spectrum of physiques and physical abilities. We recommend a Foundations class to get you started with proper alignment and body awareness.
Take Your First Class for $10
Enter code FIRSTCLASS10 at registration
Open Hours
Monday 9:30 am -7:45 pm
Tuesday 6:30 am – 7:30 pm
Wednesday 10:00 am – 7:30 pm
Thursday 6:30 am – 6:30 pm
Friday 9:30 am – 11:30 am
Saturday 8:30 am – 11:30 am
Sunday 10:30 am – 12:00 pm
Address
869 Robinwood Court
Traverse City, MI 49686