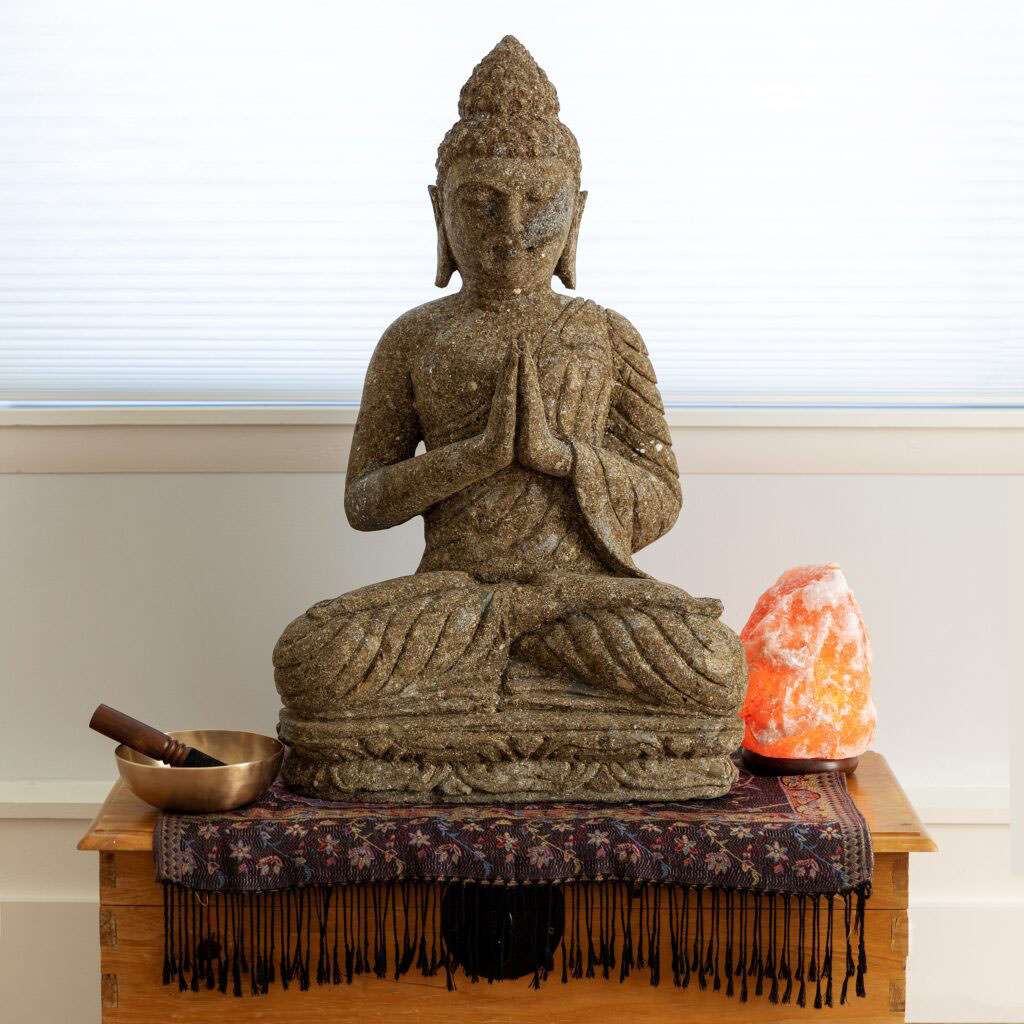 Our Story
We are a women owned and operated yoga studio in Traverse City, Michigan. Our story is rooted in a desire to share the beautiful benefits of Yoga + Mindfulness. Dharamsala TC is a sacred space for everyone to feel welcome.
From the moment you first visit, you will sense the genuine warmth and vibrant energy. It is a collective passion for yoga and well-being shared by amazing teachers students practicing here.
The founding principles of our yoga studio are based on our trust in the benefits of yoga. And with deepest respect for the long line of teachers who brought forth the traditions of yoga.
The word Dharamsala means rest house or shelter. And that's just what we offer to all who enter our doors. Our yoga studio is a place to spend time together soaking up the beautiful benefits of this practice.
See you soon!
Founding Owner,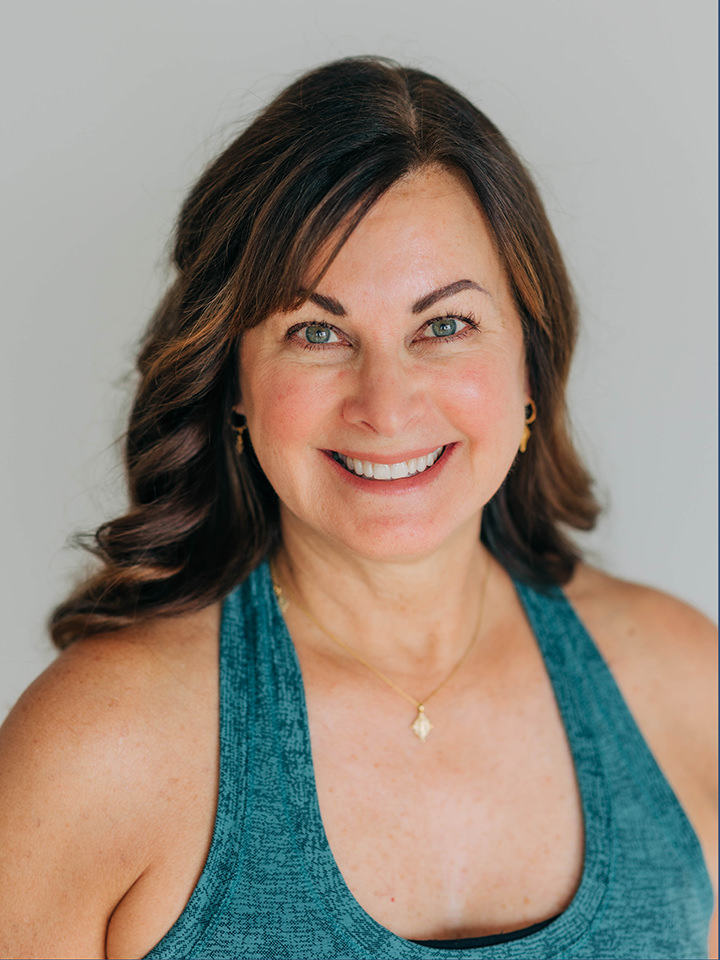 Kay Epple
Owner Operator + Instructor
Kay was first drawn to yoga, like many of us, through the physical practice of asana. The yoga postures themselves served as a gateway to the deeper practices of yoga, where she later noticed how the physical practice offered mental and energetic benefits as well. As a busy mother of four, yoga brought a sense of peace and calm that no other practice had done for her before.
With four children and 12 grandchildren, Kay's devotion to her yoga mat soon sparked an idea: yoga can be a practice for all ages. And that's when her mission to offer yoga to kids and adolescents began. Kay has completed several yoga teacher trainings, including her RYT-200, RCYT, and varying courses specializing in all aspects of child and adolescent practices. In 2019, Kay opened a studio space called Just Bee Yoga that was devoted to kids yoga, from babies all the way up to teens. That studio, in partnership with her daughter, Hilary, has since flourished into a full-blown yoga studio, Dharamsala TC, that offers kids yoga, adult yoga, trapeze yoga, yoga teacher trainings, and speciality workshops and events. In 2021, Kay and Hilary expanded Dharamsala TC into a second location in the heart of downtown Traverse City, Michigan. With over 30 instructors and 60 classes on the schedule, Kay has seen her vision of creating a community come to life before her eyes. Dharamsala serves as an inclusive sanctuary, a safe space, and a shelter for all to practice yoga and learn the benefits that Kay experienced many years ago. She remains dedicated to sharing the world of yoga and mindfulness to as many people as possible.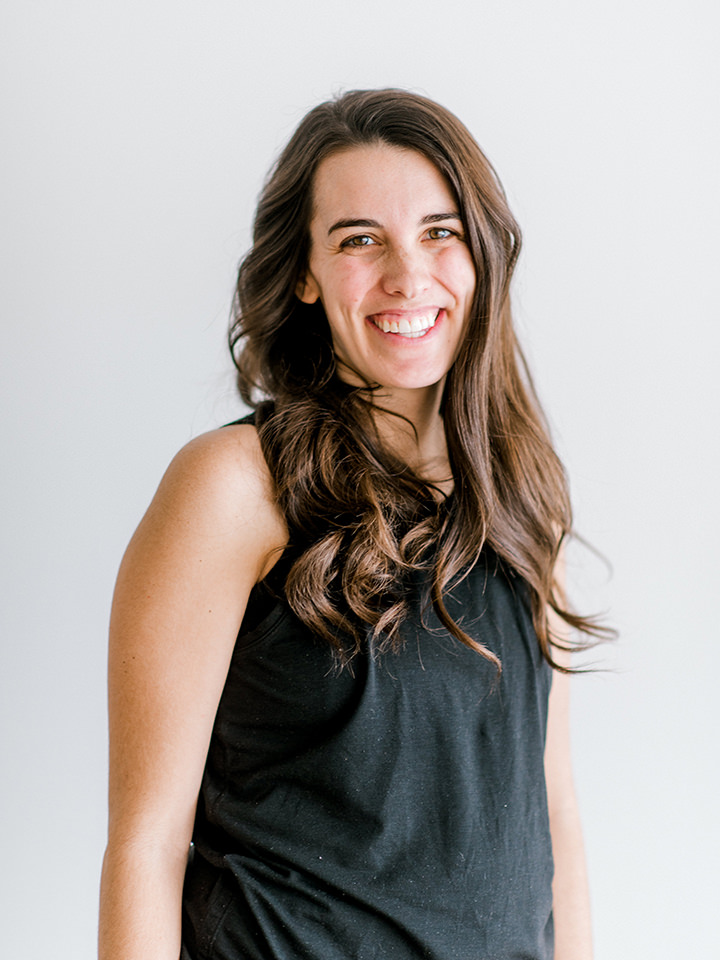 Hilary Lee
Owner Operator + Office Manager
Hilary is an owner at Dharamsala TC and one of the first friendly faces you'll see when you enter the yoga studio. Hilary will also be teaching toddler yoga classes, storytime yoga and hosting little yogis playtime for Just Bee Yoga + Well-being. As our front desk manager she'll make you feel welcome as well as help you find a class that's the perfect fit for you. Hilary lives in Traverse City with her husband and three young children and she specializes in sensory play. We know her class will fill up fast and can't wait for you and your little ones to join her!
Each has their own unique history, style and experience, but all have one thing in common – beautiful hearts. We are extremely grateful for these awesome humans. Their energy fills us and the yoga studio with so much joy!
Come meet them – you'll feel it too!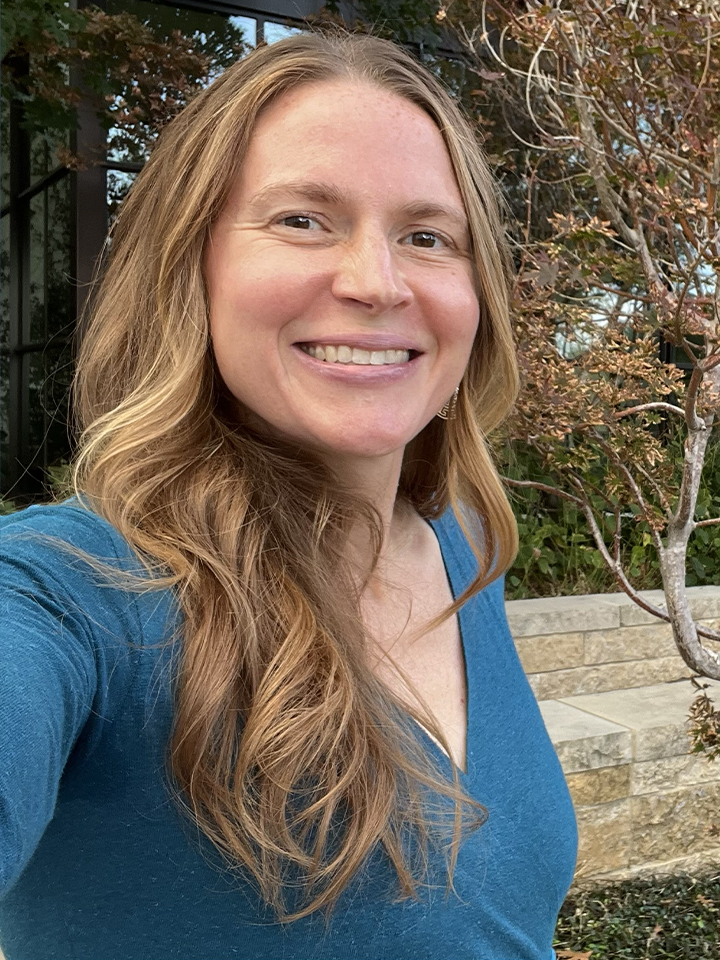 Amelia is an osteopathic physician, professional coach, and movement enthusiast. She has engaged with yoga to balance a lifetime of endurance athletic training and racing, and has taught yoga classes since 2017 as part of her offerings within CrossFit Inconceivable, a gym and community space she owned while living in Southern Oregon.
Over the past two years, facing challenging circumstances in her own life, Amelia found yoga, and particularly the community at Dharamsala TC, to be a safe, sacred, soothing and supportive space. Countless classes, workshops, happy hours, and conversations with students, teachers and the owners led her to join the Inaugural Class of the Dharamsala TC Yoga School, completing the 200h Yoga Teacher Training in June of 2023.
Integrating her experience with osteopathic medicine and coaching, Amelia invites integration of body, mind, and spirit in her classes, creating the opportunity for students to recognize the strength and wisdom they have within while connecting to concepts and classmates in community.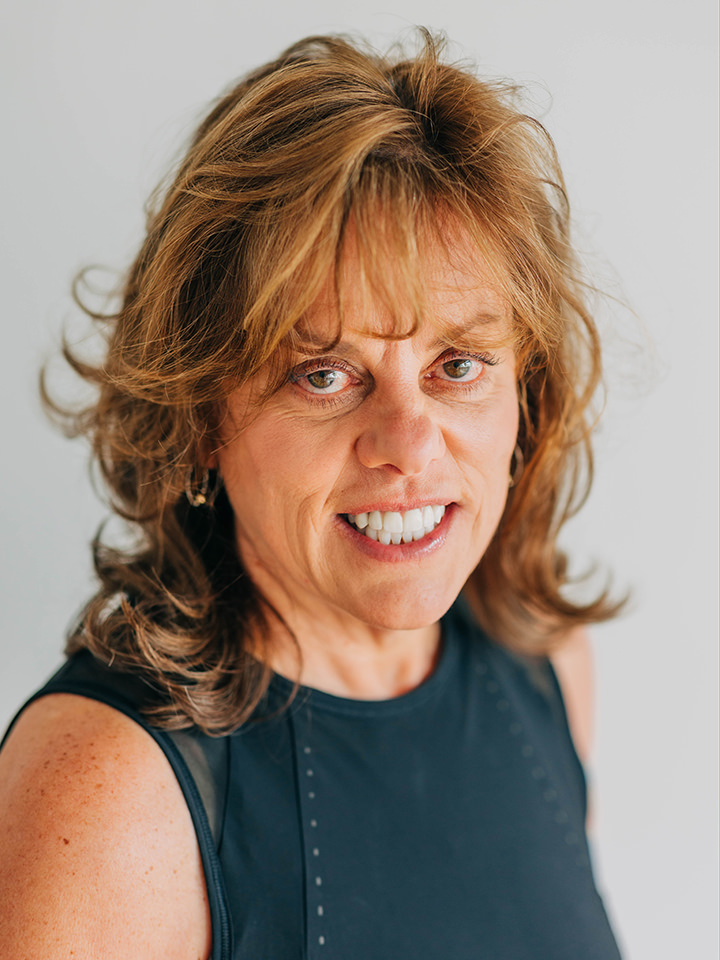 For Beth, the space on the mat is where yoga supports the strength and flexibility of the body, and a space to practice letting go of the busy mind.  The mind-body benefits of yoga embraced Beth after serving in the military for 27 years.  In 2014 she completed her 200-hr yoga teacher training and immersed herself in continuing education that gives her the knowledge to support students ages 2 to 92 in finding the benefits of yoga. 
She encourages her students to meet themselves where they are, inspiring them to try something new, and move thru their daily practice without judgment; a philosophy that was instilled in her by her teachers both on and off the mat. 
Beth has a Master's degree in health education, has studied at the Satchidananda Ashram–Yogaville, holds a Level 1 certification from the Baptiste Institute, and has a certification in trauma-informed practices for warriors and first responders living with PTSD.  The diversity in her practice is enhanced by her Children's Yoga Certification received under the guidance of Shakta Khalsa a world-renowned Kundalini Yoga teacher.  
Her life off the mat is dedicated to cancer prevention and survivorship programs, and a calendar filled with family time and travel, and playtime on the water.
Beth I. Sieloff, MPH, E-RYT 200, RCYT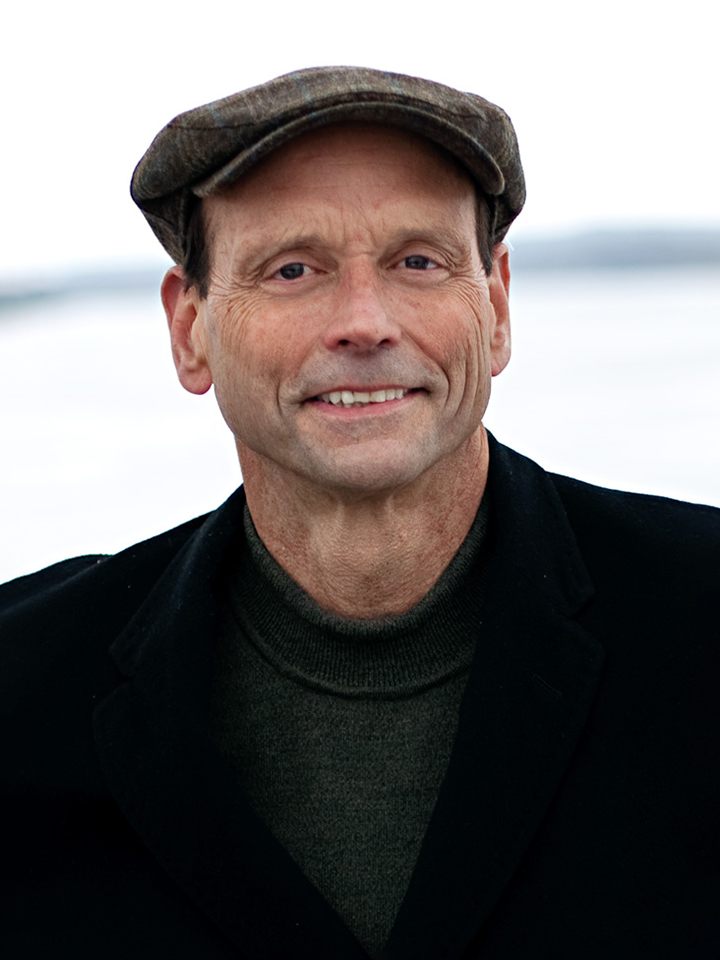 Bill was a teacher and elementary school principal for many years, and currently writes picture books for children. He was privileged to be among the first teachers at Yen Yoga over a decade ago.
During the pandemic Bill began exploring yin. Workshops with Paul Grilley in Detroit and with Stephanie Lynn locally led Bill towards a deeper dive into yin, and in 2021 he completed the intensive Yin Teacher Training course with Bernie Clark.
Bill finds strength and healing in a yoga community that practices together. He hopes you will discover the same at Dharamsala TC.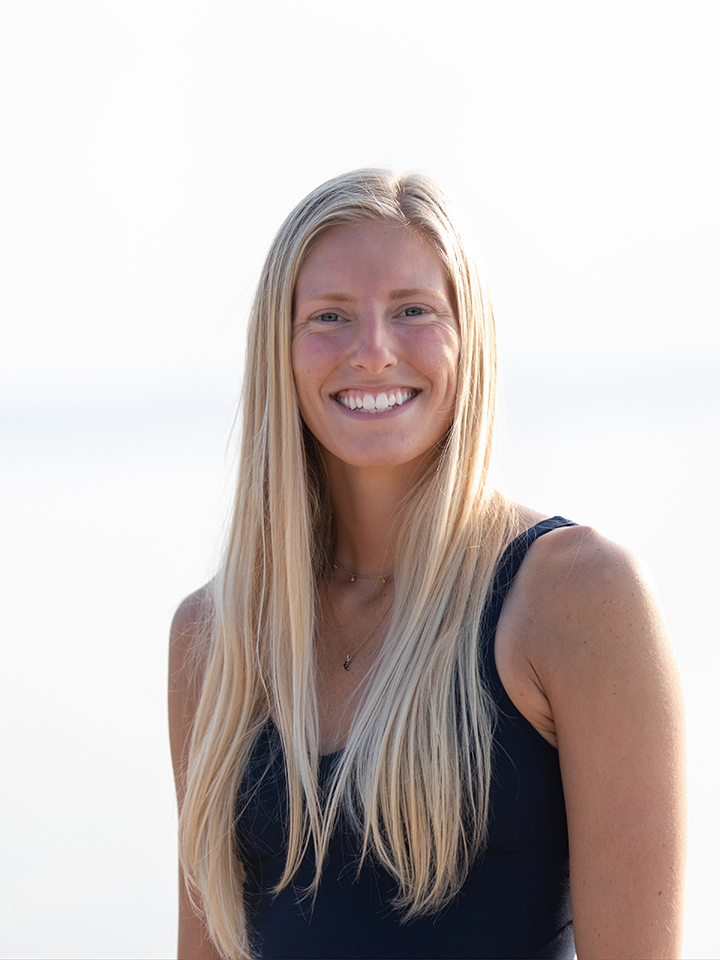 Brooke Costello
Instructor
Brooke started her yoga journey as a college student searching for ways to reduce stress and move her body. As a former high school athlete, she enjoyed intense exercises, drawing her attention to the hot power flows.
However, it was the mindfulness practice and traditional asanas that made her fall in love with the practice. She completed her 200-hour yoga teacher training at Yoga Fever in Grand Rapids in 2018.
Brooke is also a Kindergarten teacher and strives to leave an impact through her passion for education in the studio and the classroom.
Specializing in vinyasa yoga, Brooke prioritizes creating a safe and energetic space. A space for students to move their body and refresh their mind.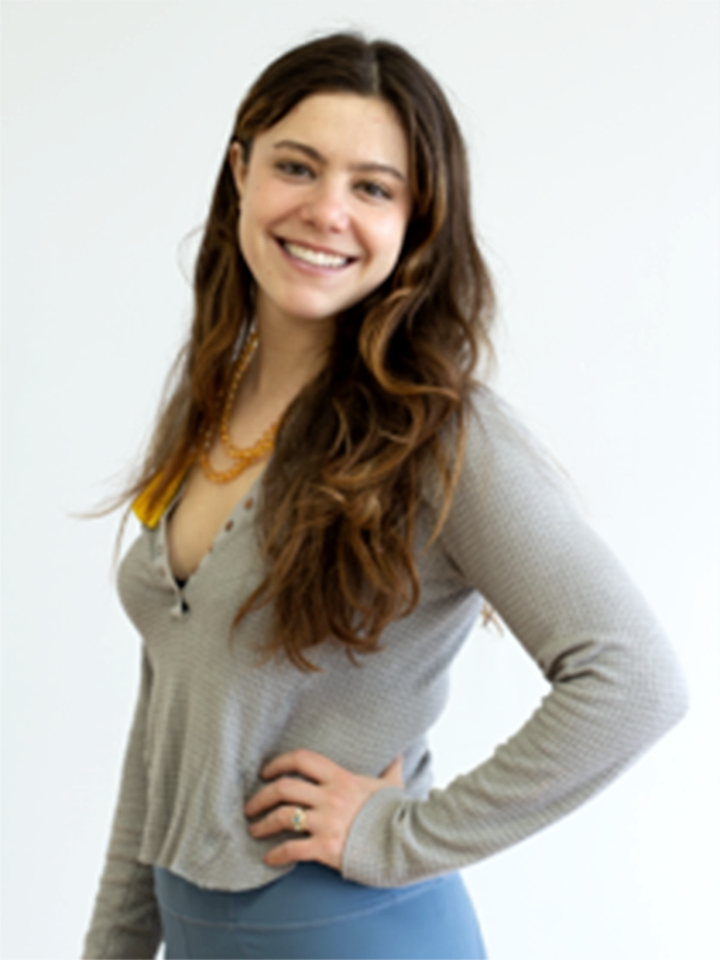 Hihi, I'm Grace Guba I'm 32, and have always been a very curious person. I look for the most out of life because you only get one! I'm a licensed cosmologist, Graduate of the Earthship sustainable building school in Taos NM, passionate about food bio diversity, and worked on various Farms in the Traverse area. In 2019 I started Racing on an all woman's sailing team out of GTYC.
Grace is a Traverse city Native. She was introduced to yoga through traditional Hot 26 and 2 at the age of 15, Grace has her 200hr teacher training and her Hot 26and2 teacher training.
Grace had always been an athletic person growing up playing travel soccer and cross country running. After high school She picked up sprint triathlons and competitive biking. Then in her early 20s came her first massive injury to her right leg, then the next a broken tail bone….
I could barely sit in a chair for more than an hour with out my sciatic nerve going crazy, and walked with a limp. I was 26 and feeling out of touch of my once limber athletic self. This set a drive in me that I was not going to be in pain for the rest of my life. I was going to do something about it. Daily Yoga changed my life and so did the teachers along the way. I can say that now I only feel discomfort with extended seated travel, and on the occasional stormy day. I hope to bring the power of yoga to you, with an open heart, hard work, stories and laughter.
Namasta babes
Grace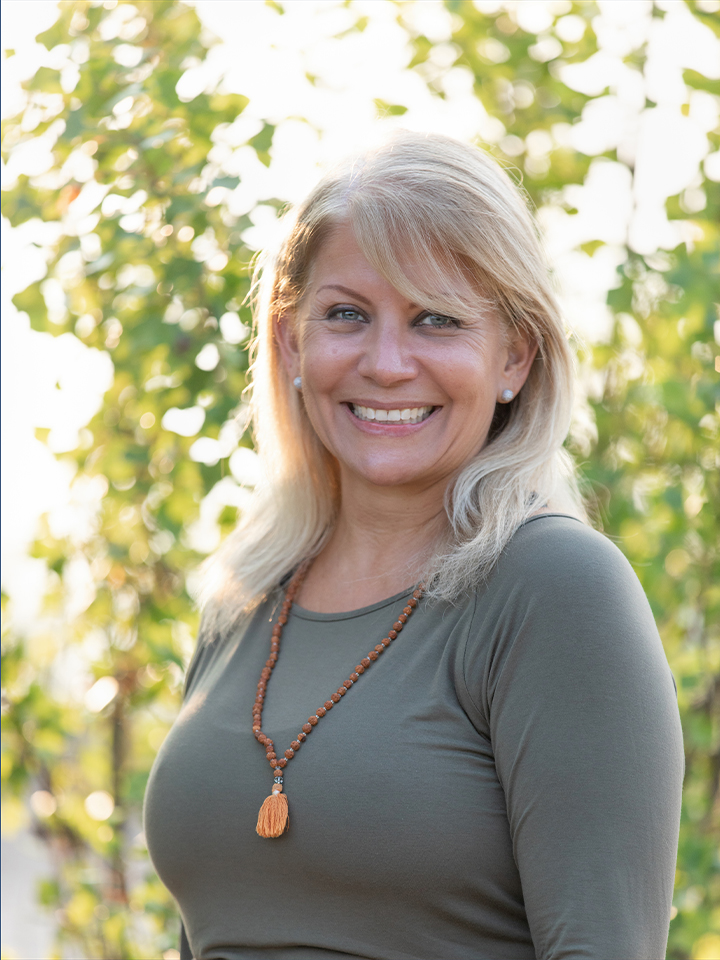 Hindy Meredith
Instructor
Hindy has been practicing yoga for over 15 years and teaching for the last 8 years in Miami, FL. The transformational power of her own yoga practice inspired her to become a teacher. After meeting and studying with great teachers like Sri Dharma Mittra and Amy Ipolliti her practice evolved to becoming a teacher.
Hindy has a 200HR Teacher Training certification in Vinyasa yoga and an 800HR Teacher Training certification in Dharma Yoga. 
She is also certified in "Yoga Nidra" ( deep relaxation practice) and has taken several Kirtan and Bhakti yoga workshops at the Sivananda Ashram in the Bahamas with Kirtan legend, Krishna Das.
Classes are built on traditional Hatha yoga poses connected together in a flowing sequence. This focus helps the student to "quiet the mind". They flow from centering the mind with mantra and pranayama ( breathing techniques) to yoga asana practice and meditation. The goal is to help each student feel more peaceful and with an open heart after each practice.
All levels, from beginners to advanced students benefit from Hindy's classes.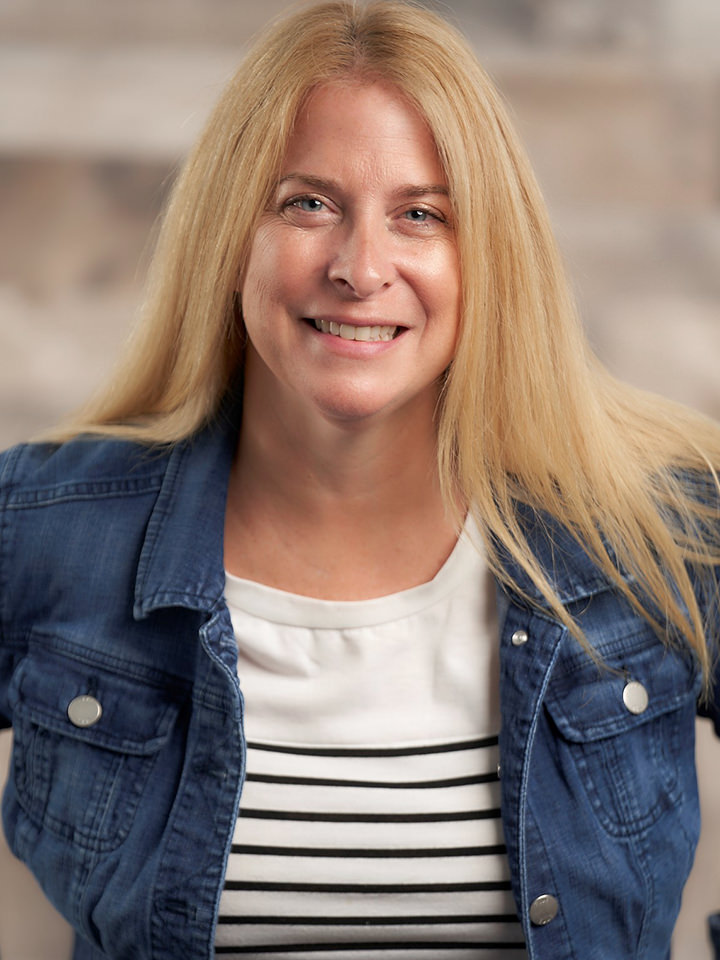 Jamie Garavaglia
Director of Business Development
Jamie loves business operations, systems and processes.  After working for Orangetheory Fitness overseeing 8 studios and developing business operations that helped the company scale for growth, Jamie moved her family to Traverse City.  She wanted to get out of the city and into nature.  She wanted her kids to grow up in the water, by hiking trails, and in a smaller town.  Jamie started a consulting business helping organizations implement systems and processes to set them up for success. 
It was perfect timing when Jamie reached out to Dharamsala TC to help support their operations in 2022.   She feels so fortunate to be part of this community and the supportive environment that Dharamsala TC has created.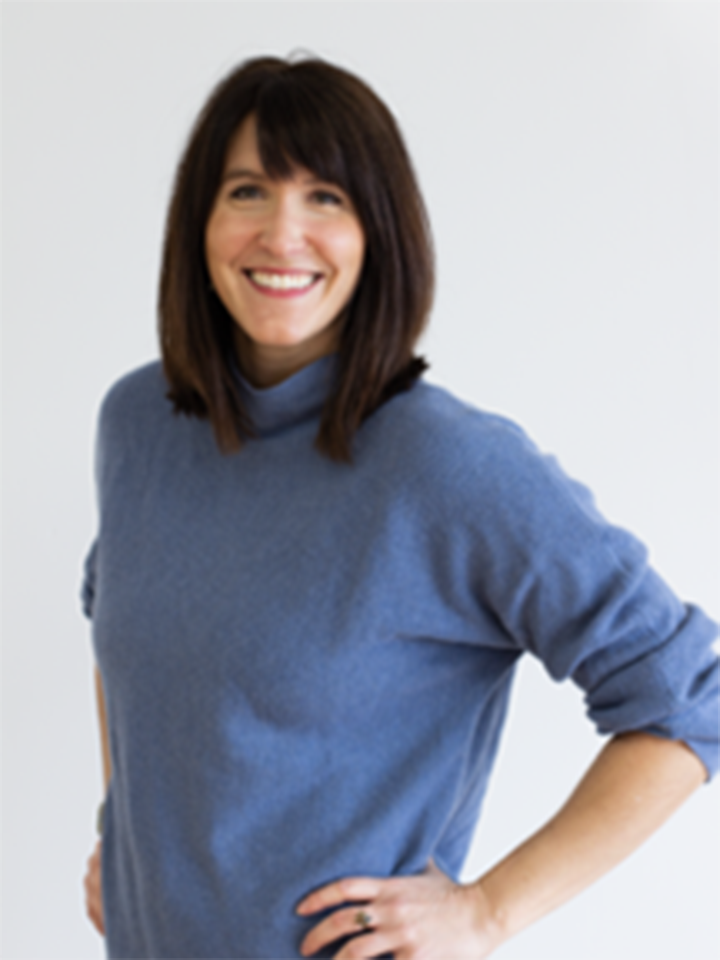 Jenna Morris
Director of Programming + Instructor
Jenna knew from a young age that she wanted her career to be driven by her passions. After art school in Chicago and a brief stint in advertising, she left graphic design to pursue yoga and fitness and never looked back. Since 2007, she has been leading private and group yoga and fitness classes, facilitating yoga teacher trainings, managing yoga studios, mentoring instructors, and holding retreats.
Jenna's classes are safe yet challenging, fun yet introspective, balanced yet adventurous. She is dedicated to teaching the practice of yoga as a gateway to living life in its most expressive form. Jenna has a friendly and approachable demeanor that aids her students in the more challenging moments of class. Her intention is to continuously invite her students to explore the depths of their bodies and the layers of their souls.
Jenna currently resides in Traverse City after spending 18 years in Chicago and Southern California. While her full time job is in the corporate side of boutique fitness, her heart will always be guided by her love for yoga and undying pursuit to live life to its fullest. When not teaching, you can find her on the trails, cooking or baking, paddleboarding, and soaking up the NoMi life.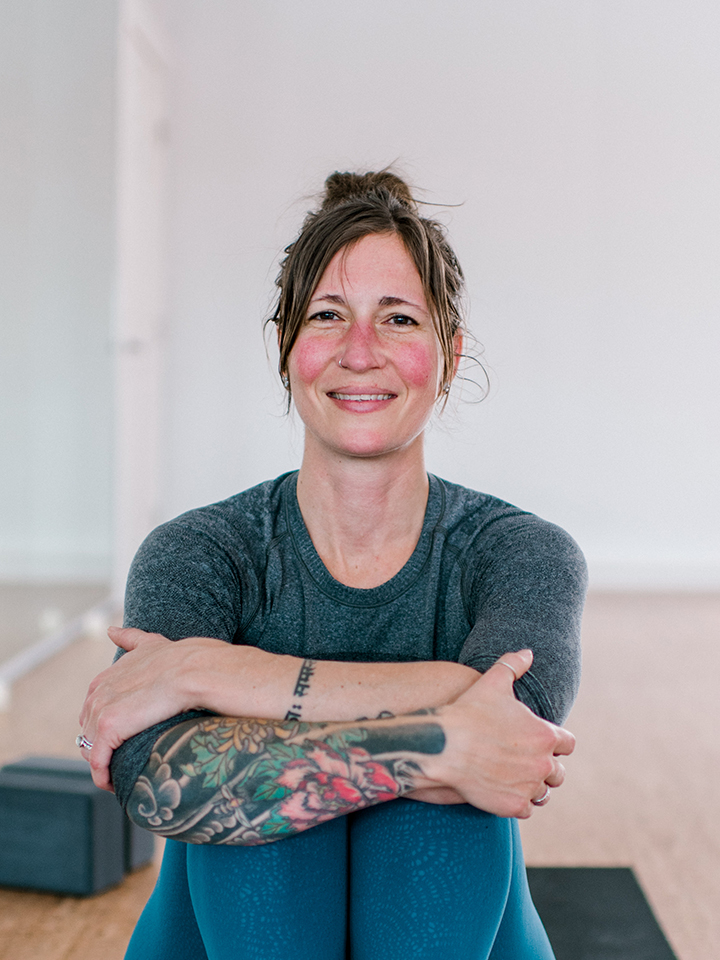 Jennifer Haase
Instructor
Jennifer was first introduced to yoga in her early 20's. She attended her first class in several layers of clothing totally unaware she was headed into a traditional hot yoga class! While she felt her first experience wasn't ideal, it left her feeling better about herself than she had in a long time. She went back.
Yoga was not only physically challenging, but mentally challenging as well, both a welcome gift for her at that point in her life. Teaching came as a natural evolution of her practice, and she's studied all over the world including Southeast Asia, India, and Iceland.
Jennifer believes all you need for yoga is a body, your breath, and an empty cup. Her classes are playful and creative while allowing you room to relax.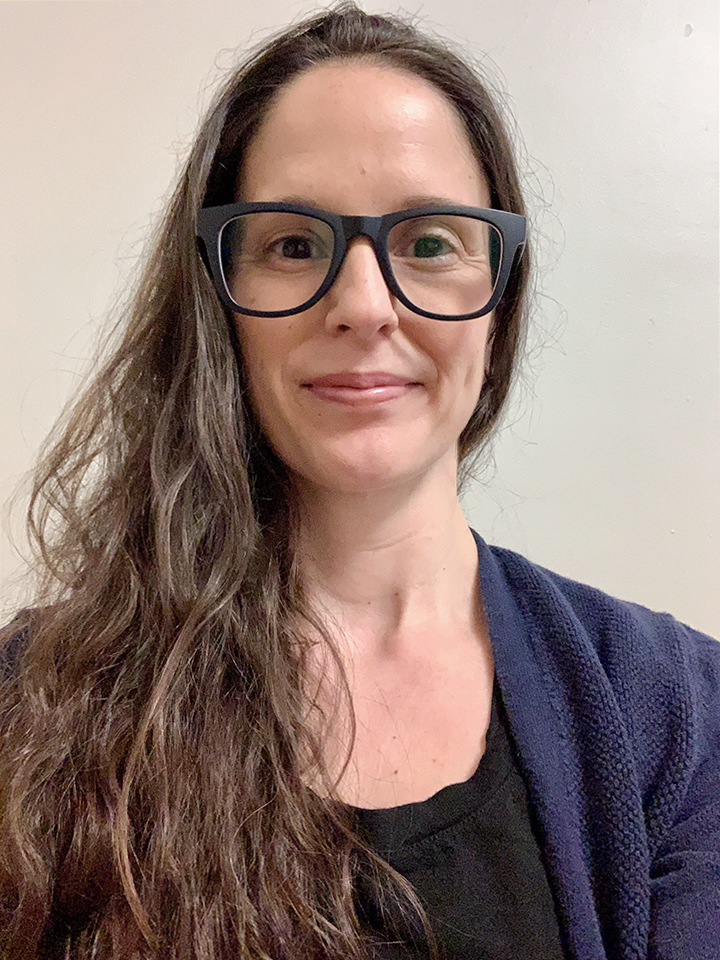 Jill took her first yoga class with a group of experienced Ashtanga practitioners and fell in love. She continued with Ashtanga for ten years along with all other offerings (hatha,vinyasa, yin, sculpt) before deciding she was ready to teach. Jill focuses on listening to one's body and moving in ways that develop strength, flexibility, balance and relation. Her favorite yoga teacher always said,"It's not about how depe you go in a pose, but rather how deeply you focus on your breath."
In addition to yoga, Jill enjoys hiking and cross stitching snarky sayings.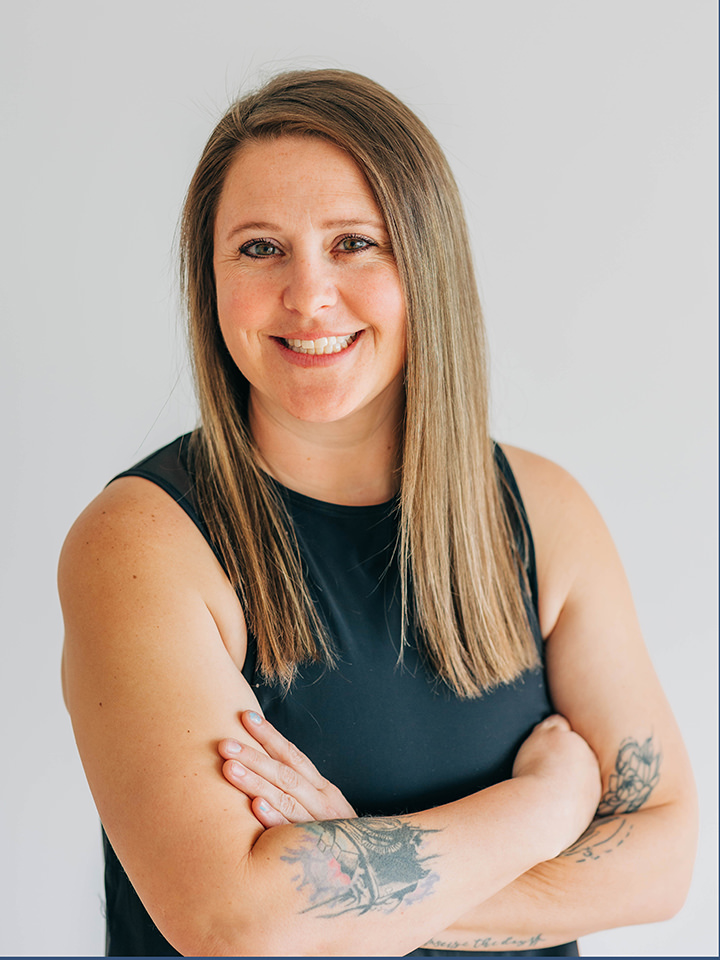 Johannah Edwards
General Manager + Marketing + Instructor
Johannah is the General Manager at Dharamsala TC, and will also be taking care of all things design and tech. She comes from Fort Worth, Texas, with a background of 12 years in teaching art, design and animation to k-12 students. She holds a 200 HR yoga teacher certification,  Stoked Yogi Stand Up Paddle Board Certification, YB Yoga Trapeze instructor certification and Rainbow Kids Yoga Teacher certification. She is currently working to complete a second 200 HR teacher training through the Dharamsala TC Yoga School. She loves the challenging aspects of yoga, as well as the overall positive benefits she has discovered for her mental health and energy. Johannah lives in Traverse City with her fiance, daughter and two cats. She is extremely excited to be a part of the Dharamsala TC team and can't wait to meet you!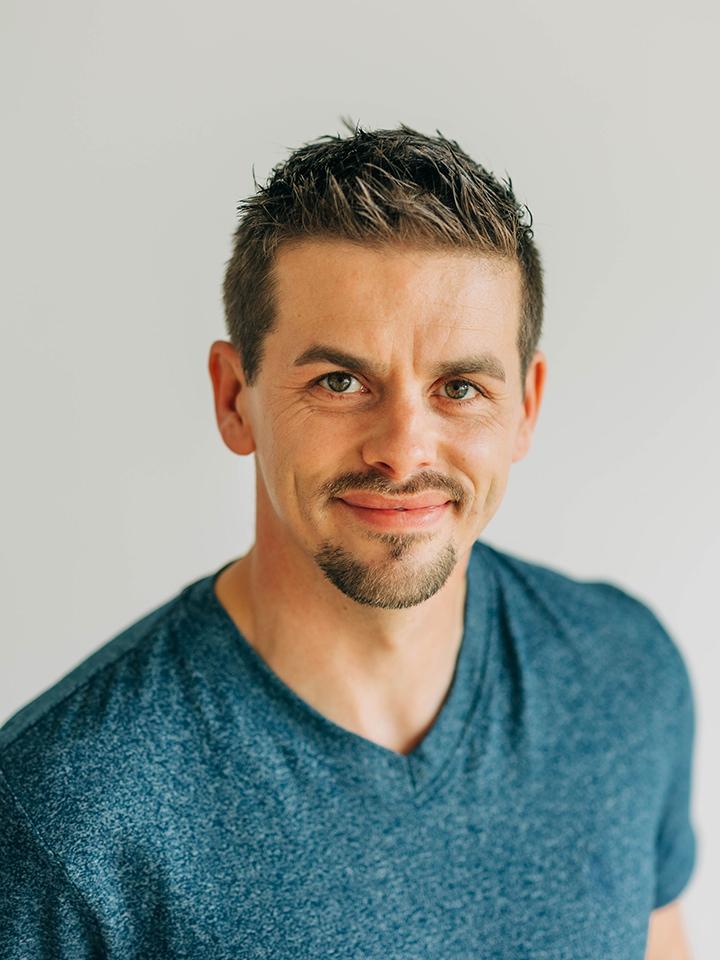 Josh's yoga journey began while living on the road when he traveled in a tiny camper visiting studios all over the country. Josh was drawn to the slower practices like yin, gentle, and hot yoga. He took as many classes as he could and soon discovered the life-changing power of yoga. Josh was amazed how a little yoga and meditation each morning could have such a positive impact on his life. He saw tremendous improvements in his mobility, strength, and confidence. Josh wanted to share yoga's amazing benefits with others and so he earned his RYT-200 certification in Santa Cruz, California. Shortly after, Josh moved to Traverse City. "The best move I ever made." He is grateful to live in Northern Michigan and to be a part of the yoga community. Josh continues to grow his practice. He earned his hot yoga, yin yoga, and SUP yoga teaching certifications. He now enjoys sharing this transformative practice with his students. When he's not on the mat, you can find Josh walking his dog or out at the dunes exploring.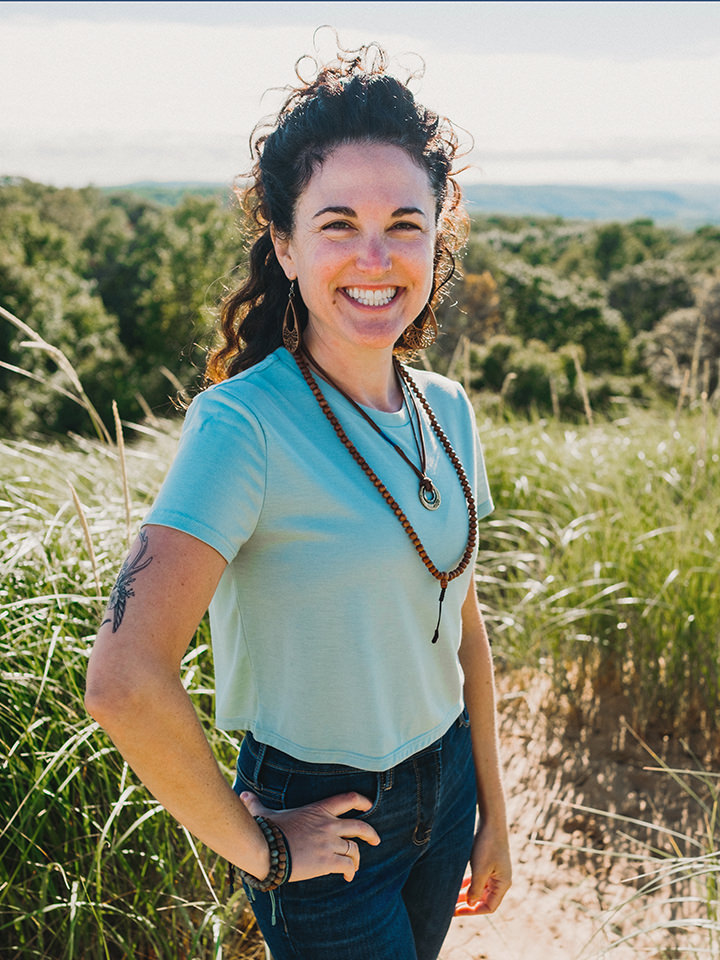 Kari is passionate about sharing with others how she found her center and balance through the practice of yoga. She was first introduced to yoga in her teens as a competitive equestrian. Throughout adulthood Kari returned to her practice to help cope with life transitions and as a form of self care and source of spirituality. Kari is a 200 hour registered yoga teacher that is passionate about continuing education.
When not teaching yoga, Kari is busy running Hawthorn Hive where she is a Registered Art Therapist and Counselor. In her free time, you will find Kari dropping in to yoga classes, paddling or hiking the lake shore with her two children and her partner and making ceramic arts at Cicada Ceramics. She is an active volunteer in the local school system and local non-profits.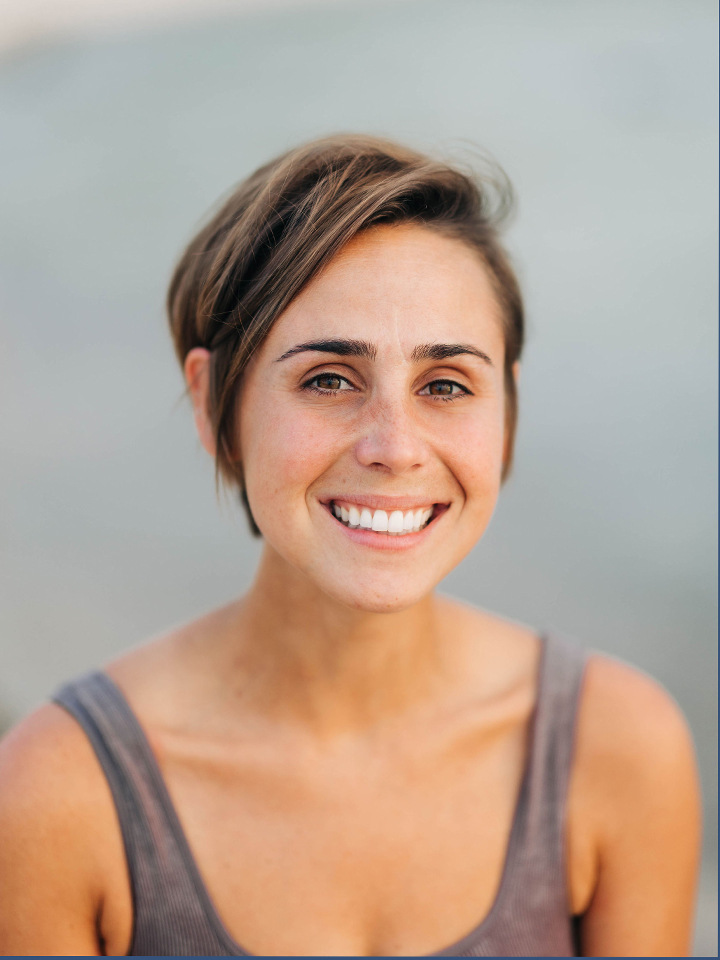 Katy Holloran comes to us with a diverse background in mindfulness meditation.
She has practiced mindfulness meditation for 15 years. As a neuroscience major at the University of Vermont, Katy worked with the Department of Psychiatry's Mind Body Medicine Clinic to study the effects of mindfulness meditation on behavior, pain perception, and white matter integrity in patients with chronic pain. Katy has both a spiritual and scientific connection to mindfulness. She blends ancient wisdom with modern science as she explores and teaches others about this practice.
Currently, Katy is an early childhood educator at the Pathfinder School as well as a certified children's yoga instructor. She is enrolled in a Mindfulness Meditation Teacher Certification Program and will graduate with a certificate from The Greater Good Science Center at the University of Berkeley in February 2023. Katy is dedicated to helping children and adults improve their wellbeing by strengthening the mind-body-spirit connection
Kimberly Manning
Instructor
Kim began studying yoga in 2010 and completed her 200 hour certification in 2014. Ever since she continues to learn from inspirational teachers gaining a deeper understanding of trauma-informed yoga, philosophy, energy work, restorative yoga, pranayama, and more. She believes yoga serves as a tool for self study and reflection as well as empathy, connection, and liberation for all beings. Kim aims to offer a safe and inclusive space for practitioners to explore and discover ways to embody yoga in daily life.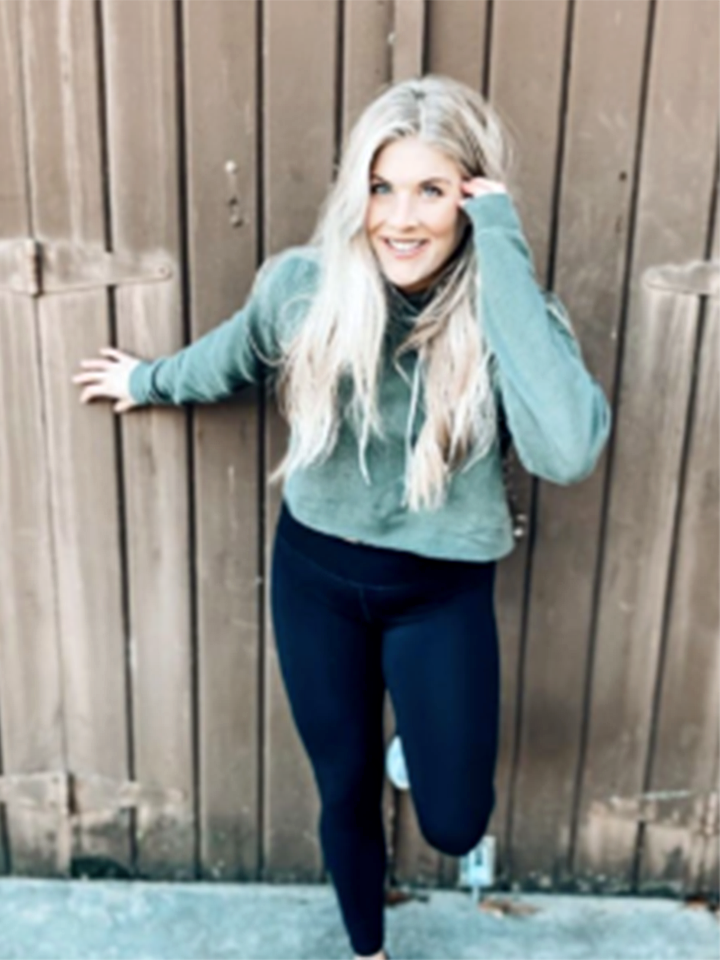 Lauren is originally from Louisville, KY and moved to TC in 2020. She grew up obsessed with movement- specifically dancing. Lauren graduated from the University Of Kentucky with a B.A in Theatre and a minor in Dance.  
She started her training career by completing her 200hr yoga teacher training in 2016. Lauren's passion for helping others in the health + wellness space led her to become a Certified Personal Trainer + Health Coach with a specialty in Sports Nutrition(ISSA). In 2020 she also took a leap + started her online training business, Fierce Body Love.
You can also find Lauren down the street as an Assistant Manager at Lululemon.
Lauren is so excited to be teaching her signature class, FIERCE FLOW: a combination of boxing + yoga, as a series at the studio. Stay tuned for the next one!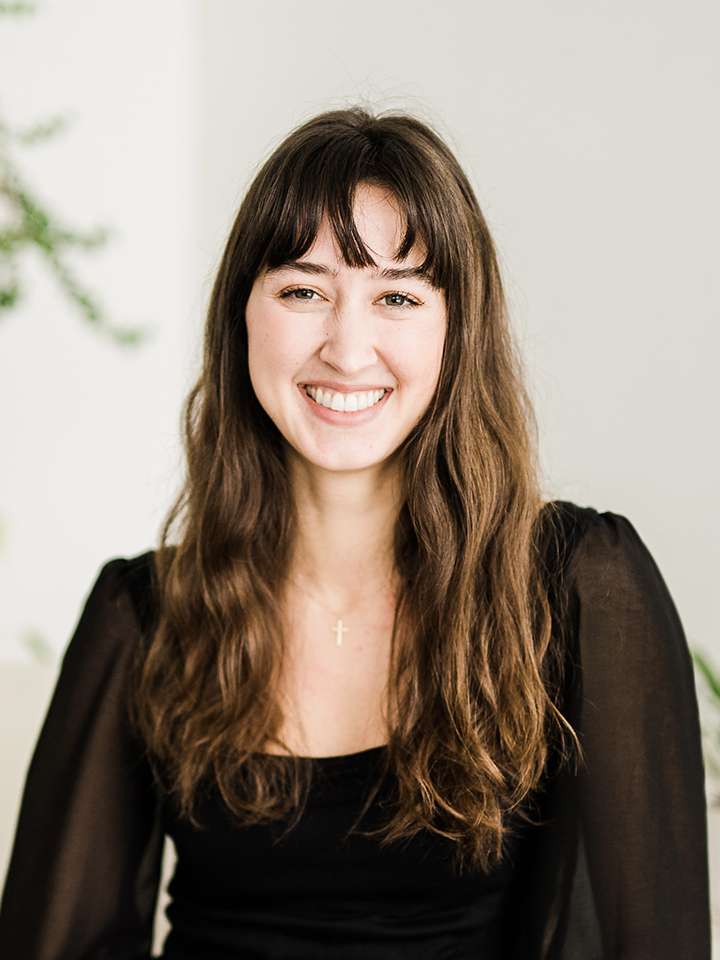 Leah began practicing yoga in 2018 during college when she longed to have a safe place to de-stress and mover her body in a creative way. After 7 years of competitive figure skating, yoga felt like a natural extension of that sport with the added element of breath-body-mind connection. After just a few months of practicing she enrolled in a teacher training at AUM Yoga in Ann Arbor.
Although competitive sports had always taught her to push herself harder, she learned through the ashtanga practice that being gentle on her body brought far more peace and joy.
Today she loves teaching classes at a slower pace because it allows students to step out of the over stimulation oand hustling pace of everyday life. She sees gentle yoga as a way to withdraw the senses, become quiet, and hear the subtle communication of the body, heart and mind. She hopes you will feel safe, seen and that you can be yourself in her classes.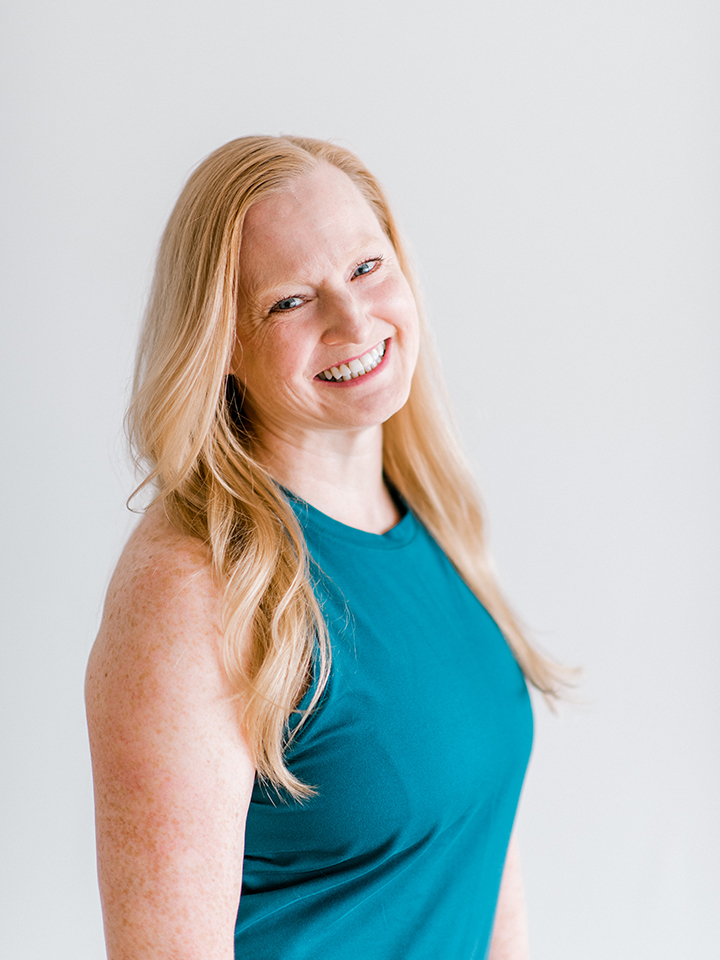 Lesley Kennedy
Instructor
Lesley is a former professional NYC dancer, performing nationally and internationally with several dance companies (including 2 summer tours with Mikhail Baryshnikov). She holds a BFA in dance, 200 RYT, certified Acroyoga teacher, Reiki 1 and 2, and a Licensed NYS Massage Therapist since 1997. She has taught private Pilates (on the equipment and mat) for 25 years, and currently runs her own studio in Manhattan.  She is excited to transition to MI and share her knowledge and experience with Traverse City!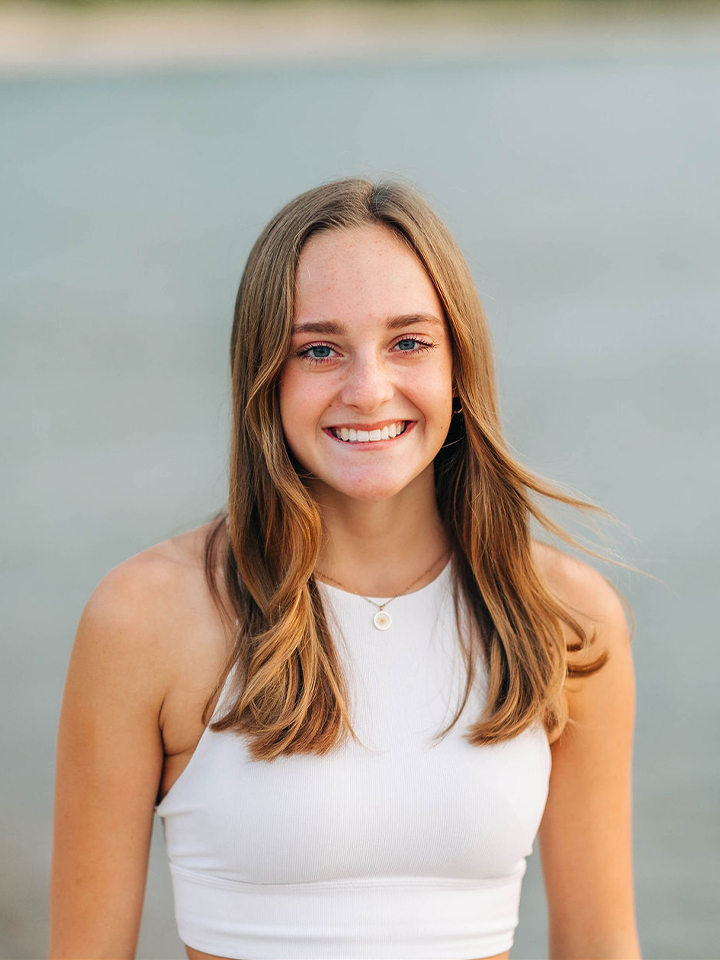 Lily Alvarado is currently a student at TC West Senior High and has been practicing yoga for over two years at Just Bee Yoga and has fallen in love with it. Lily likes to practice yin and vinyasa flow.
In her free time, Lily enjoys hanging out with her friends, wake surfing in the summer, skiing in the winter and playing tennis in the spring. She is so excited to be working with the amazing team at Dharmsala"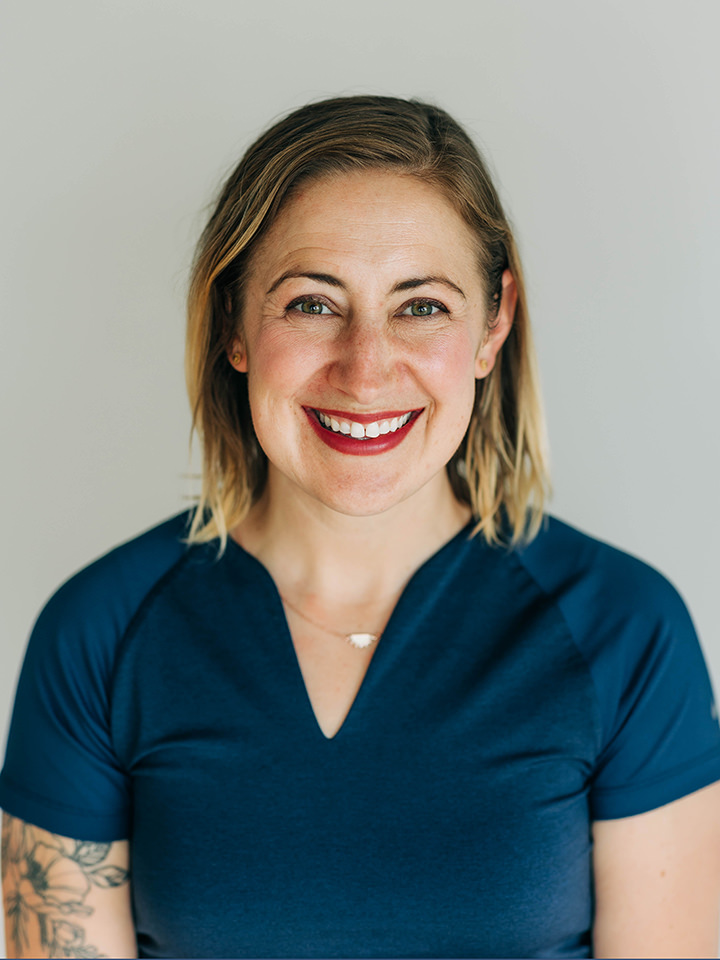 Lindsay McLaughlin
Instructor
Lindsay completed her 200 RYT certification in 2011 and has loved teaching yoga ever since! Lindsay has also coached fitness classes and led several yoga teacher trainings over the past decade. Lindsay fell in love with yoga in college and decided to pursue teaching yoga in the midst of law school to balance out the intensity of the legal profession. Yoga practice has provided her with steady solace ever since.

Lindsay strives to create a welcoming environment where students can explore their unique practice by offering a dynamic and inspiring alignment-based class. She hopes to challenge students both mentally and physically, and to provide opportunity for true moments of zen away from the hustle and bustle of everyday life.
Lindsay and her family fell in love with Traverse City and relocated from the Twin Cities, MN in January 2023. In her free time, you can find Lindsay walking her dogs around the lovely parks and shoreline, upcycling old clothing to make t-shirts for her toddler, and embarking on a new adventure of starting a flower farm on Old Mission Peninsula with her husband.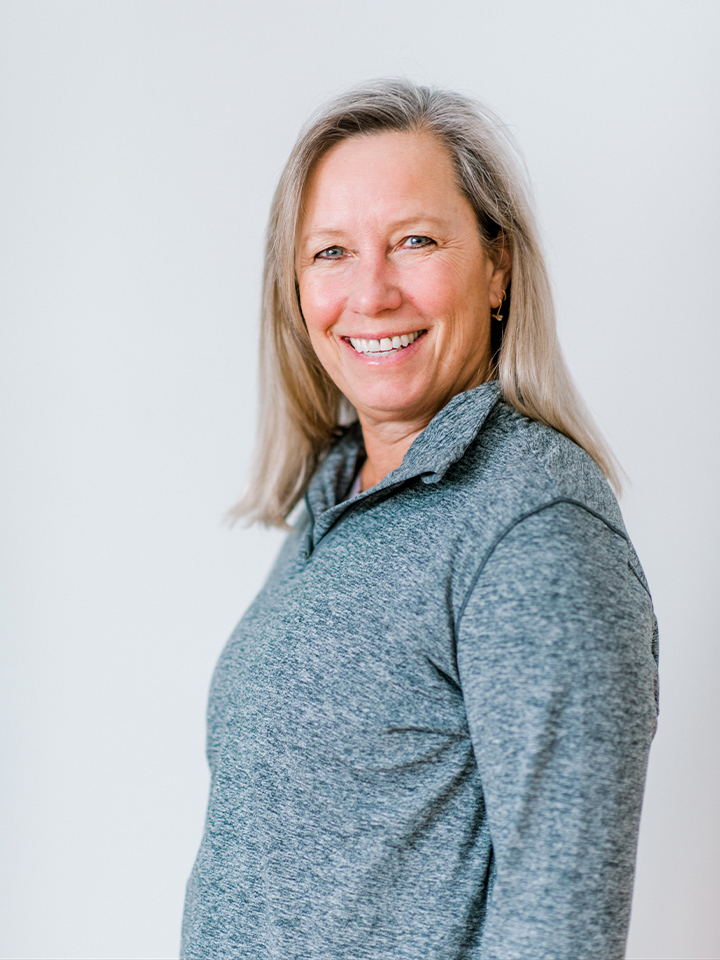 Lisa fell in love with the practice of yoga over fifteen years ago when she participated in a hot yoga class. What she discovered was not only the physical aspects of gaining strength, flexibility and improvement of balance, but also and more importantly, the mental benefits that flourish with a consistent yoga practice including mindfulness, stress release, clarity, and self-acceptance.
What began as a one month trial of classes, soon developed into a life long journey of humbly practicing breath, asana, self-awareness, and positivity. An instructor of ballet, modern and musical theatre dance for over twenty-five years, Lisa has thoroughly enjoyed the addition of yoga guidance to her repertoire.
She began her yoga studies under Jenny Lintvedt in 2014, and has since studied with Marion Mugs McConnell, Janet Stone, Stephanie Lynn, Kelly Stiglich, Leslie Simionescu, and others. She is a 200 E-RYT, 500 RYT certified instructor through Yoga Alliance and also holds teaching certifications in Yin and SUP yoga.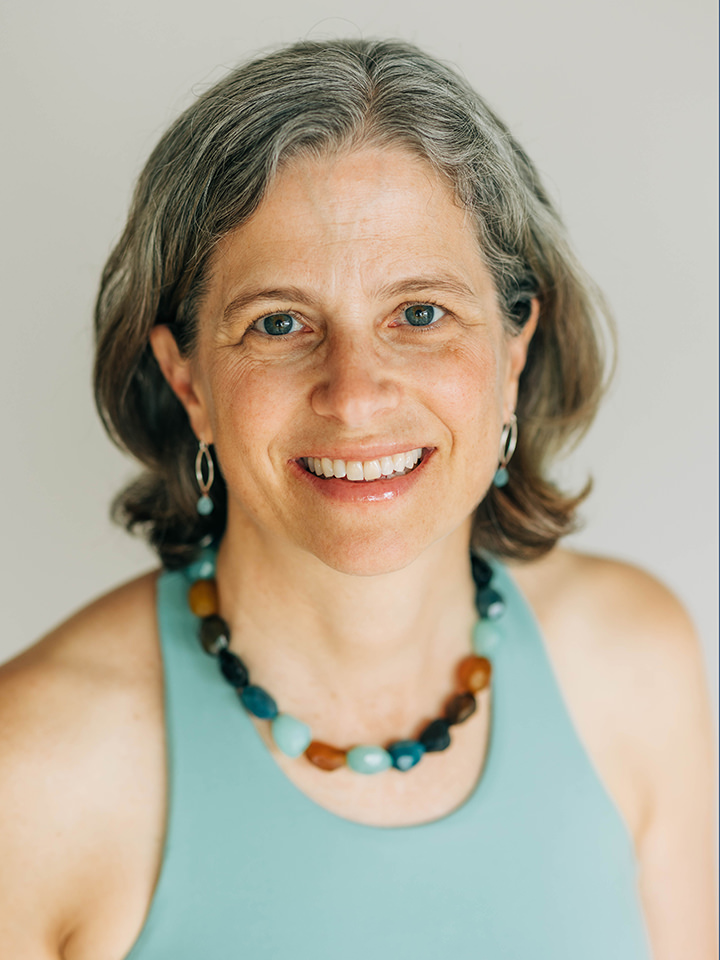 Liz has been passionate about yoga for over 20 years. Almost fifteen years ago, when she was pregnant with her second child, she became a teacher and taught at her home studio in Pennsylvania. She's studied with Shiva Rea, Simon Park, Sean Corne and others and has a special love for vinyasa flow.
When she's not at Dharamsala, she's a busy environmental lawyer who runs the Great Lakes non-profit For Love of Water (FLOW). In her spare time, she loves running, paddle boarding and traveling with her family.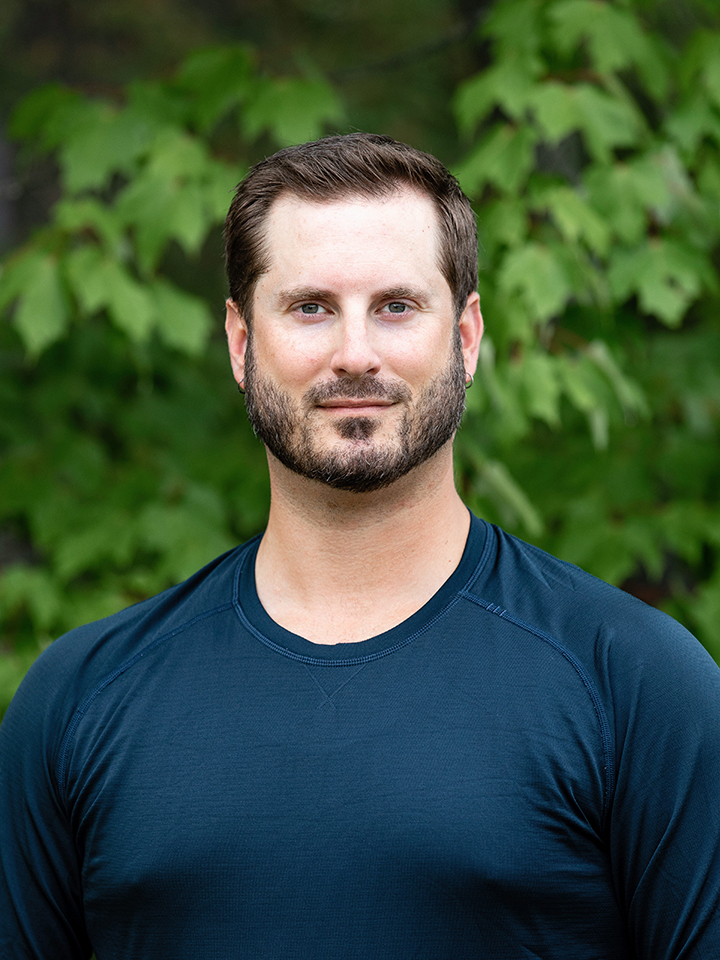 Matthew Lindstrom
Instructor
Originally from Lake View, New York Matt is an Instructor of Dance and Theatre at Interlochen Arts Academy.
Earlier in his career he was Assistant Professor of Dance at Colorado Mesa University, he's taught at Cornell College, the University of Northern Iowa, West Texas A&M University, Iowa Wesleyan College, Riverside Theatre Shakespeare Company, and many others.
As a performer, Matt spent eight years as dance captain for Stephen Foster: the Musical in Bardstown, Kentucky. He's been in several Interlochen Shakespeare Company productions and Interlochen Arts Academy full-length ballets.
Matthew is a huge asset to our Dharamsala TC team and we can't wait for you to join him for his "signature" Sunday morning Detox class.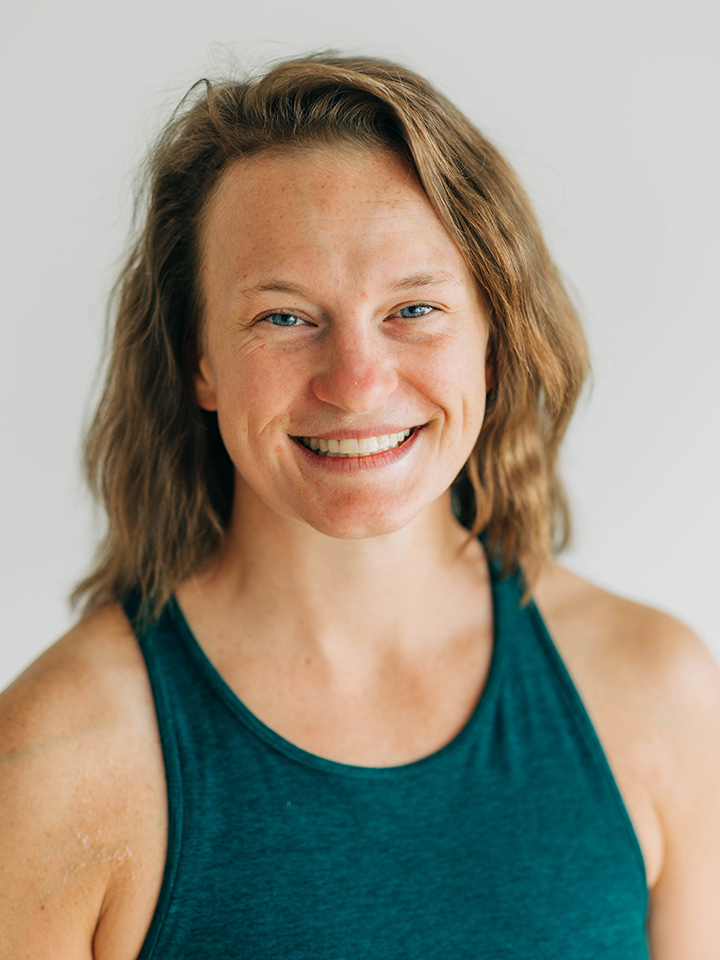 Marisa loves being physically active, playing outside and connecting with others!  Her first teaching gig was at a meditation and ecological center on the Big Island of Hawaii, where she was able to connect with people from around the world. She is excited to begin teaching more consistently and to grow her knowledge and skill base. 
Marisa is also a personal trainer with Formative Fitness and works as a nutrition educator for Northwest Education Services. She enjoys cooking, gardening, biking everywhere, swimming, reading, traveling and experiences!
She hopes to own a retreat style bed and breakfast one day and offer garden to table meals, mindful cooking class experiences, yoga classes, strength training opportunities & a haven for good books, quiet time and peaceful sojourn from the craziness of the outside world!
She continues to learn and grow in her spiritual journey, always striving to be more present and accept that change is inevitable and control is futile. Marisa likes to be playful in her practice encouraging students to do the same, but she also is keen on proper alignment and injury prevention. She hopes to help others see their innate worth through connecting their body and mind in the practice of yoga and breathwork.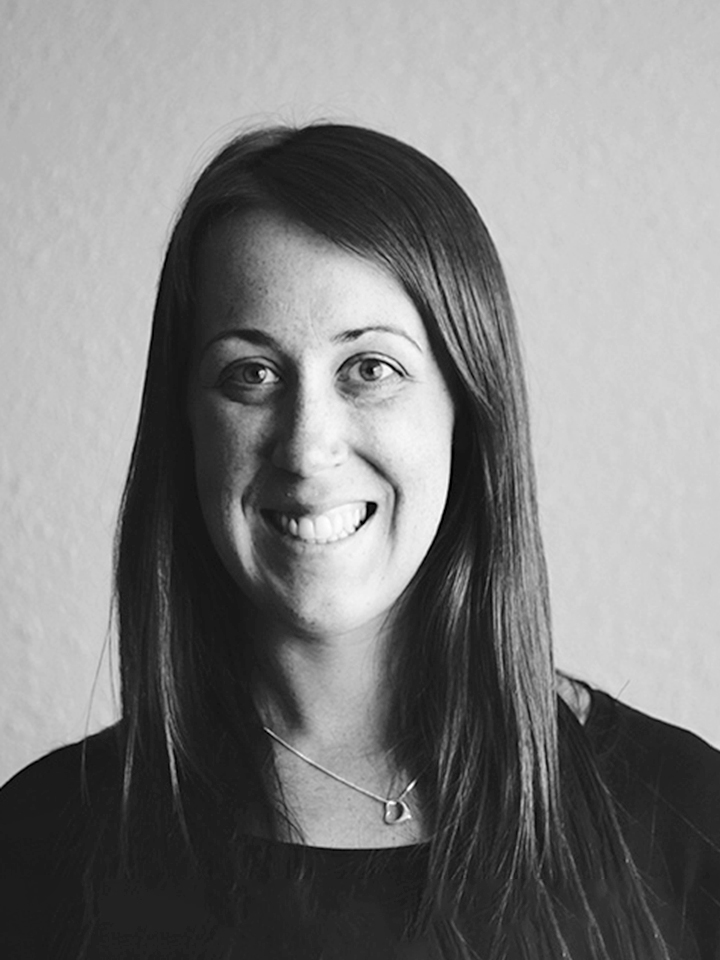 Megan Alexander
Instructor
Sharing the love and benefits of yoga is what drives Megan to teach, and there is nowhere she would rather be than in her hometown spreading that joy! Megan strives to build classes that make you focus, work and melt in all the right ways, and have some fun while doing it. Alongside yoga she also passionate about environmental sustainability – you may even see her biking around town with Carter's Compost! She lives by a personal motto to Leave this corner of the world better than you found it, and works toward that goal through yoga, compost and community.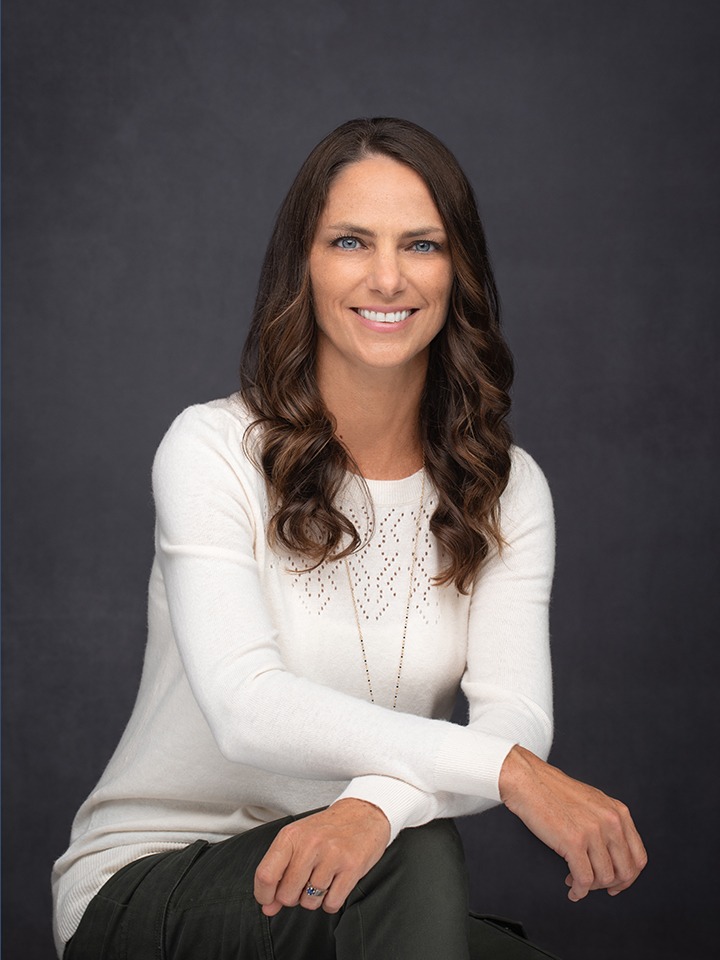 Melissa is a licensed Physical Therapist and Certified Breath Coach who discovered yoga over 20 years ago following a back injury that wasn't recovering. When yoga helped to restore her body and quality of life, she became a registered yoga teacher in 2005 to share its powerful, healing benefits. She's been a dedicated student since that time, loving and practicing most styles from heated vinyasa to yin, and is continually learning to deepen her practice. As a Physical Therapist, she specializes in holistic care for chronic back and neck pain and uses her experience with kinesiology, biomechanics, and nervous system regulation to enhance her classes.
She also works as a Wellness Coach for underserved populations, teaching mind-body practices such as conscious breathing, meditation, and better sleep. Melissa's classes weave breath, mindfulness, and body alignment closely together and there's always an element of fun and exploration.
Off the mat, Melissa finds her joy in nature and is often out kayaking, cross-country skiing, or (more recently) learning to sail. She loves to travel and has lived in Mexico, Bolivia, and Haiti. She and her husband are foster parents and care deeply about offering a home to those who need refuge.
Melissa Marek, PT, DPT, Cert. MDT, RYT.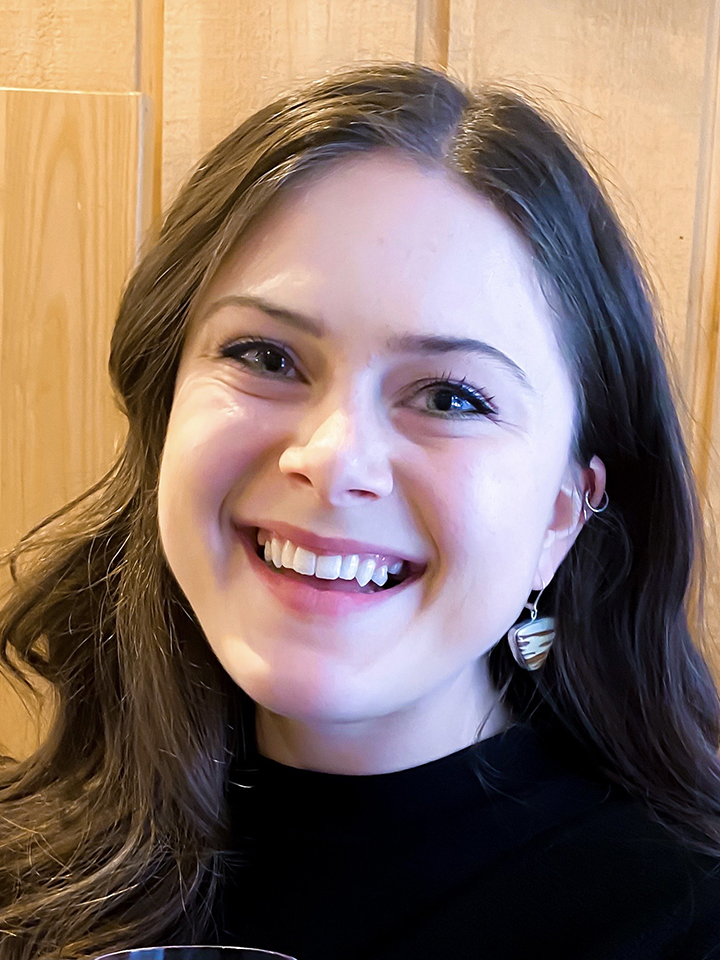 Morgan began practicing yoga in 2018 as a way to manage her stress and mental health struggles. She immediately felt at peace on her mat and appreciated the way that the practice was able to bring her back into her body and focus on the present moment. Morgan decided to further develop her practice by signing up for her 200-hour level training in the fall of 2022. At the beginning, Morgan had no intention of teaching to other students, however, studying with Citizen Yoga in Detroit, MI gave her a completely new perspective on the practice and opened her heart and mind to teaching others.
Morgan is excited to bring an inclusive and mental-health focused perspective to the practice. Off the mat she can be found hiking with her pup Nova, working on her house, or nose in a book.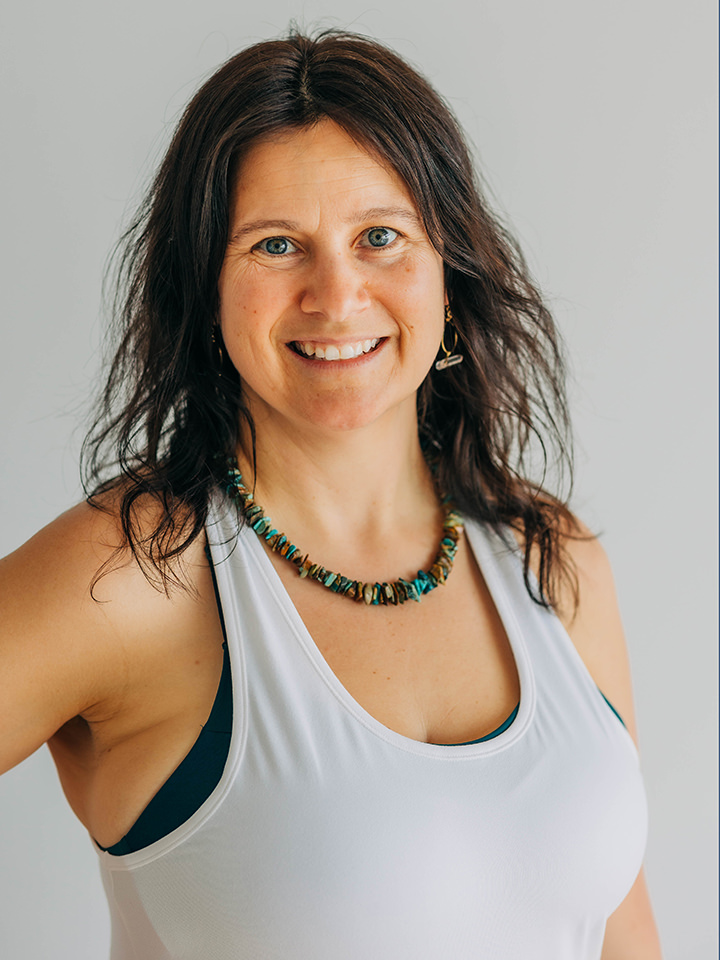 Naomi's essence for holding space evolves from her love for yoga. She believes yoga restores our lives and heals the mind, body and soul. With her vast experience teaching, designing and leading yoga and meditation for groups, indiviuals, schools and retreats, Naomi guides you through a sacred spirtual connection and lunar wisdom.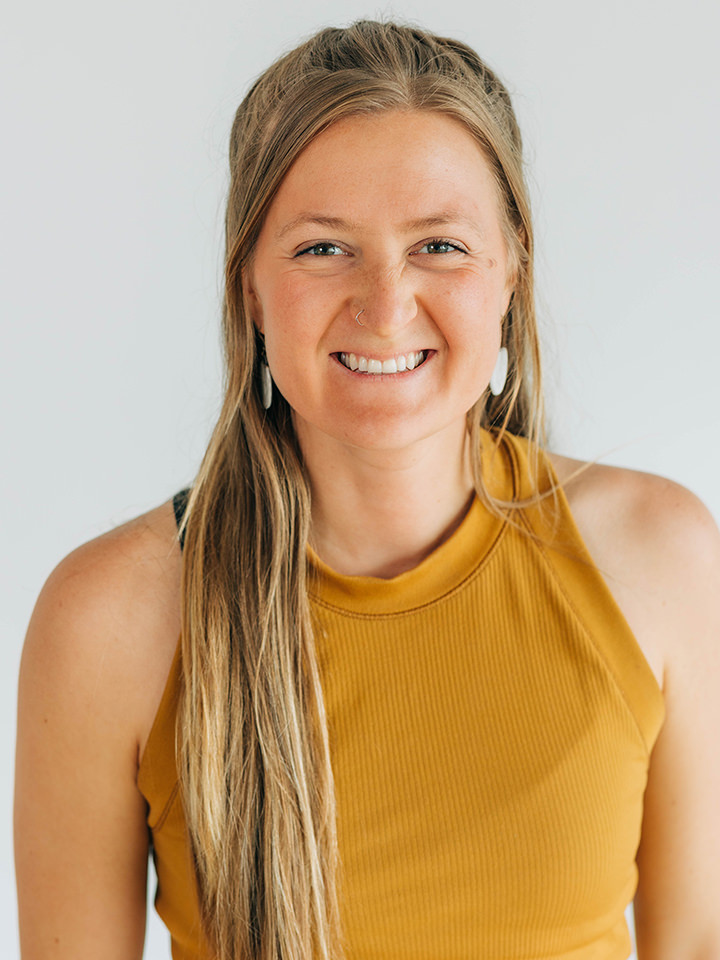 Olivia McCrillis
Instructor
Olivia is licensed physical therapist assistant specializing in restorative movement and neuromuscular re education. Movement and helping people regain function is her passion. She enjoys hiking, being on the water and doing her art when not in studio. She is an avid outdoor pursuer, and loves living in Northern Michigan. Olivia would love to help you regain function, vitality and learn more about what your body needs through her restorative movement class.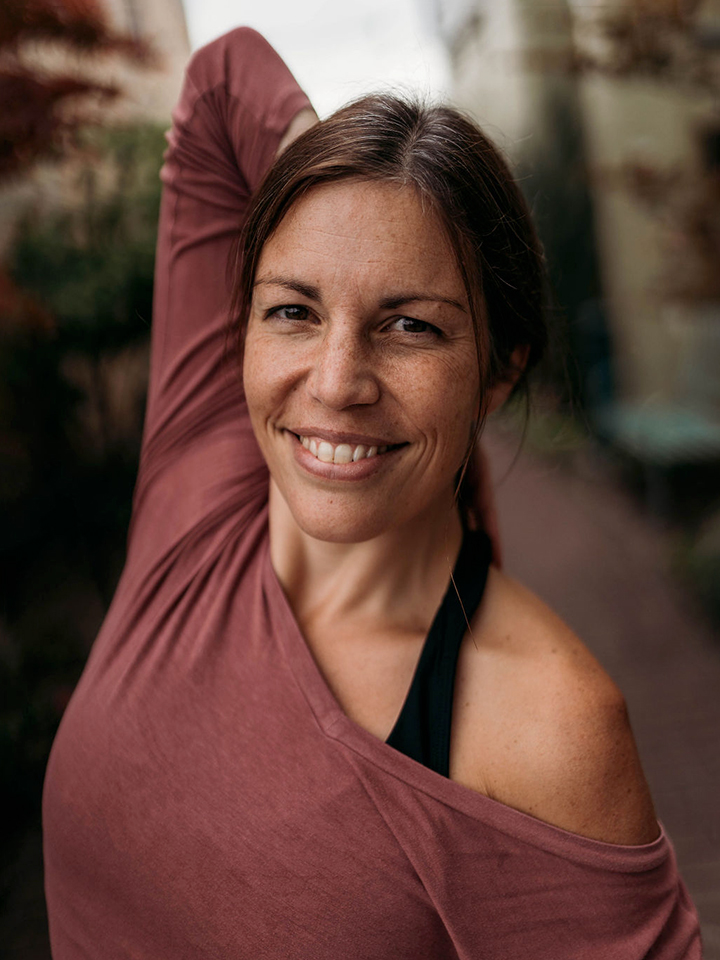 Rebecca Rankin
Instructor
Upon graduating from the University of Michigan with a degree in architecture in 2003, Rebecca moved to San Francisco to pursue a career in the design field and soon after began her yoga practice. She quickly found a passion and commenced her yoga journey, transforming her life of design into a life of healing and helping others.
After completing her 500 Hour Ghosh Lineage Yoga teacher training in 2006, she continued her studies in several modalities and teachers including an additional 300 Hour training with Jason Crandall and a Female Health Yoga Training with Tiffany Cruikshank.
Rebecca approaches both teaching and her own practice with compassion, devotion, and dedication. She is known for her encouraging and down to earth style of teaching. Rebecca has managed, owned and operated yoga studios serving many communities in the US and abroad along the way. She has also had the opportunity to travel the world and share her passion leading retreats and co-leading teacher trainings.
Rebecca's life purpose is to help guide and inspire others to create a life of freedom by feeling good in theirbody, reconnecting to their inner guidance system, and living their true purpose. She is an E-RYT500, Reiki Master, Sound Healing Practitioner, and Women's Holistic Health Coach.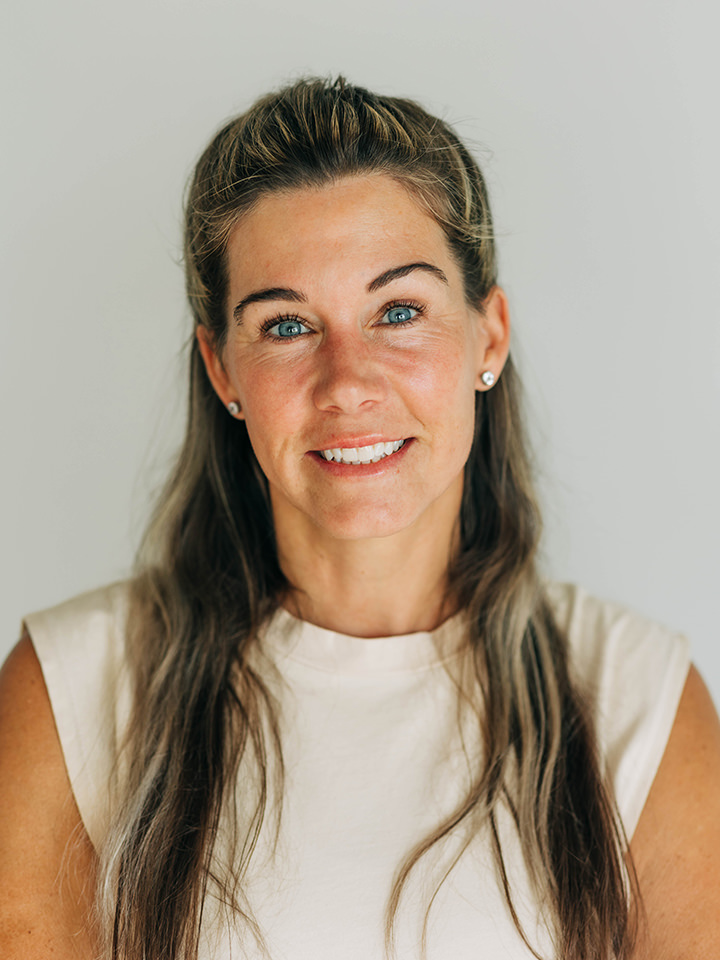 Sara Rhinelander
Instructor
Sara Rhinelander is a graduate of Appalachian State University, with a degree Elementary Education and Cultural Anthropology. She began her study of yoga while in college and after moving to Virginia Beach when she started practicing Ashtanga and Power yoga under the guidance of Anne Richardson; a student of Beryl Bender Birch. Shortly after, she transitioned to the International Yoga Institute, where she became a formal student of Master Adam Nguyen. Sara received her 200 hour certification, and then went on to earn her E-RYT 500 designation through Yoga Alliance, in 2007.
She has been fortunate to have studied with a variety of other teachers in classes, workshops and trainings over the past two decades.
In 2007 she moved back to Boone, NC to start a yoga program within the Health, Leisure, and Exercise Science Department at ASU. During this time Sara worked extensively with the collegiate athletes and also taught the Yoga course offerings at Lees-McRae College in Banner Elk, NC, as well as offering private instruction for specific needs.
She is registered "multi" style through Yoga Alliance, and her classes can be described as a fusion of the different styles of yoga she has been exposed to throughout the years, which incorporate the things she has found most beneficial in her own yoga practice, and that of her students. She was the owner of Fusion Yoga Studio in NC for four years before her move to Traverse City and has now transitioned the studio to Fusion Yoga & SUP LLC. She added Xtend Barre training to her resume in 2015 and has been a Yoga Alliance continuing education provider(YACEP) since 2016.
Sara helped design, implement and teach the first Core Studies course offering of an advanced 300 hour yoga teacher training certification at Yen Yoga & Fitness, was the Yoga Coordinator in the Integrative Therapies Department at the Cowell Family Cancer Center, and most recently coordinated the exercise class schedule and teachers for the rock climbing gym, Elev8, which opened September of 2021.
Sara has regularly participated in Olympic lifting, CrossFit, and HIIT workouts the past six years, which has added a fresh perspective in regards to the limitless capabilities we have in this human form. Sara currently resides in Traverse City Michigan teaching weekly yoga classes, SUP Yoga, private lessons, workshops & retreats through her business.
Her most up to date schedule can be found at www.fusionyogini.com   In addition to her personal meditation & yoga practice, Sara contributes articles to online publications and has a number of writing projects currently in the works.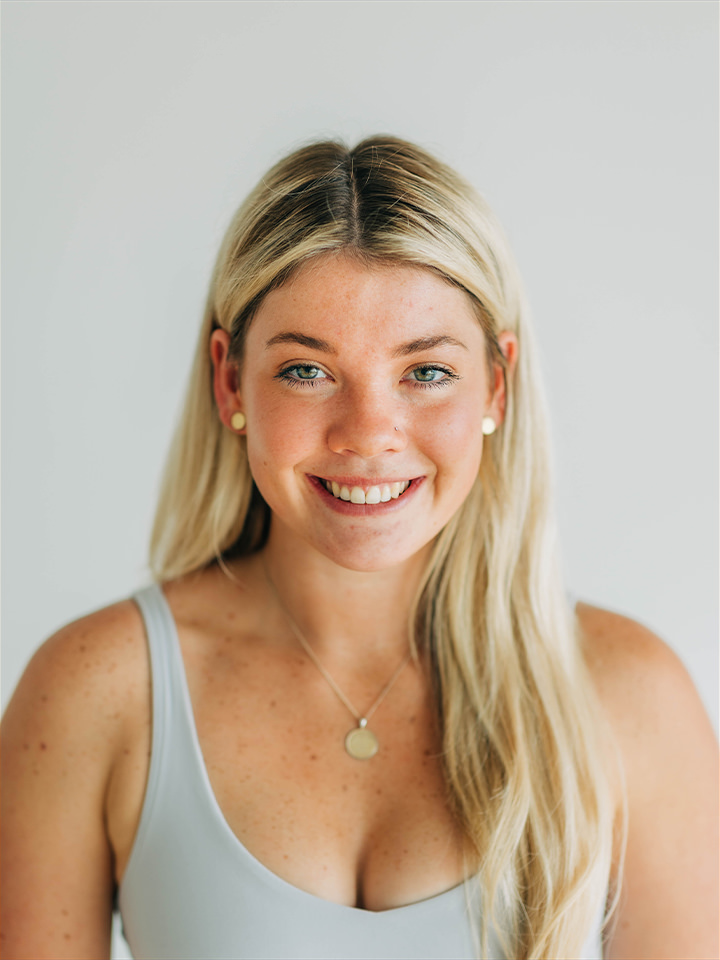 A Michigan raised yoga teacher, practicing yoga for 7 years, Sarah has stepped into the teacher role for the last 4 years. Sarah discovered yoga as a benefit to her fitness routine, but quickly became drawn to teach the practice that gave her so much transformative expression.
A sense of strength and power are felt in Sarah's classes. Encouring students to feel powerful, yet soften into their body. She is excited to meet and get to know each student.
Sarah lives in Leelanau Country with her boyfriend Taylor and loves to garden, be out on the Lake, and spending time with her family and friends.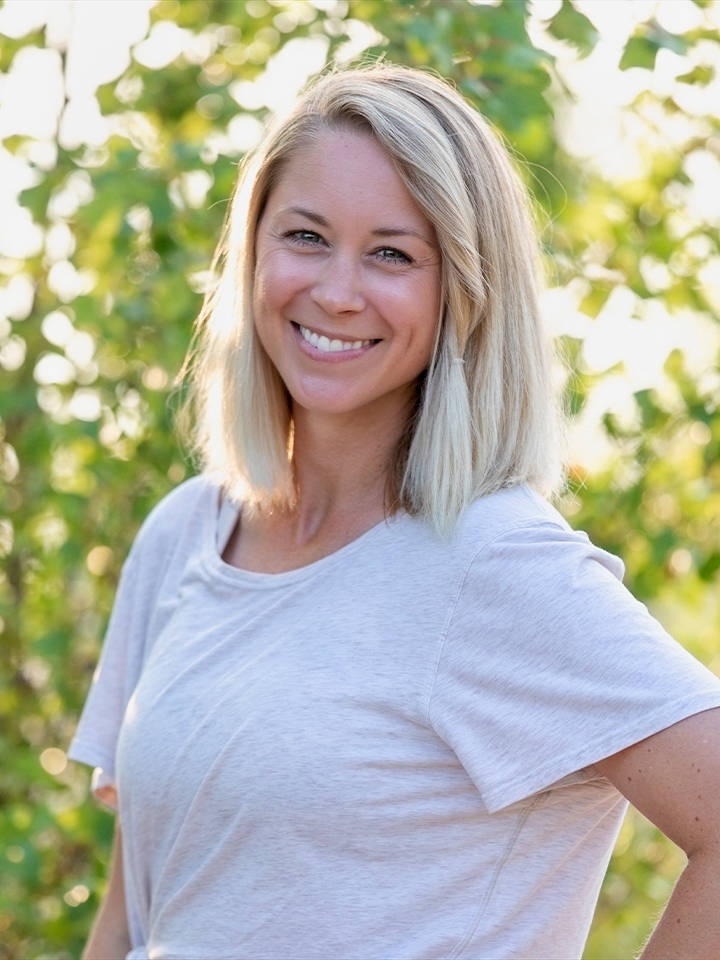 Sasha Warner
Kids Yoga Instructor
Sasha began practicing yoga over 10 years ago and quickly fell in love with how it made her feel inside. To her, yoga is about getting outside the mind and remembering to not take life too seriously. Yoga has also taught Sasha how to listen to her body. When she gets on her mat, she allows herself to tune in, which can be very difficult in the busy lives we live today!
Sasha has completed additional trainings in aerial/trapeze yoga and kids yoga. She strives to incorporate yoga, mindfulness, and breath-work in a fun and playful way! Sasha loves to see kids trying new things and feeling stronger after a yoga class. Her hope is to empower children by helping them to realize that everything they need is within them.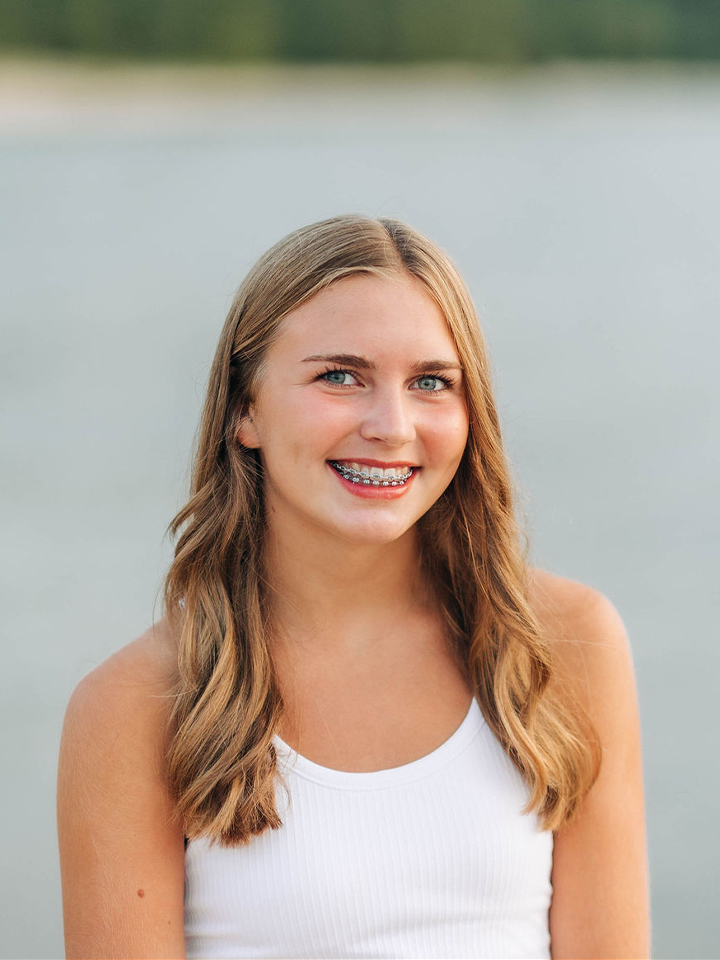 Sydney is currently a student at Traverse City West Senior High. She fell in love with yoga after practicing at Just Bee Yoga and Well Being for the past few years in the teen class. She was introduced to all the benefits of yoga, meditation, and mindfulness.
Sydney also loves spending time with her friends and family, playing tennis, her plants, photography, and swimming.
She loves being a part of the amazing Dharamsala team and looks forward to meeting you! ?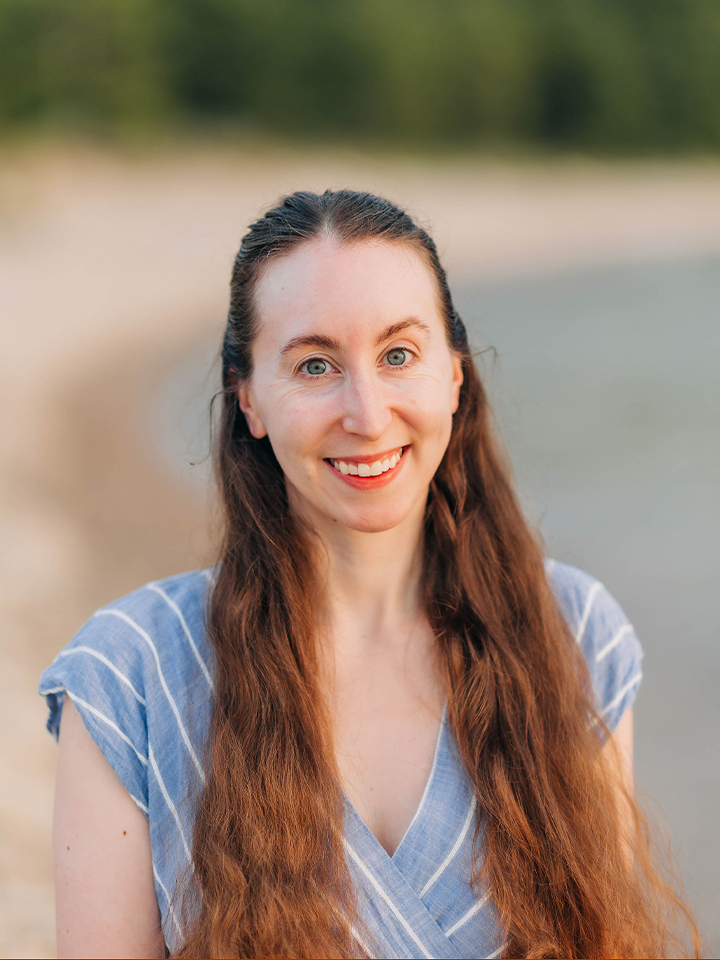 Tiffany Siladke
Instructor
Tiffany Siladke is an energetic barre instructor with 20 years of dance training and performance experience including studying with some of the top dance instructors in NYC and LA, working at Walt Disney World as a performer, and dancing with a collegiate level dance team.
Tiffany's goal is to provide a welcoming, fun, and positive space for those that are looking to strengthen, stretch and move their body.
Tiffany moved to TC from Portland, OR in 2020. She enjoys spending time with her husband and tiny pup, Marly. If she's not teaching barre you can find her renovating her 157 year old house, traveling, or reading.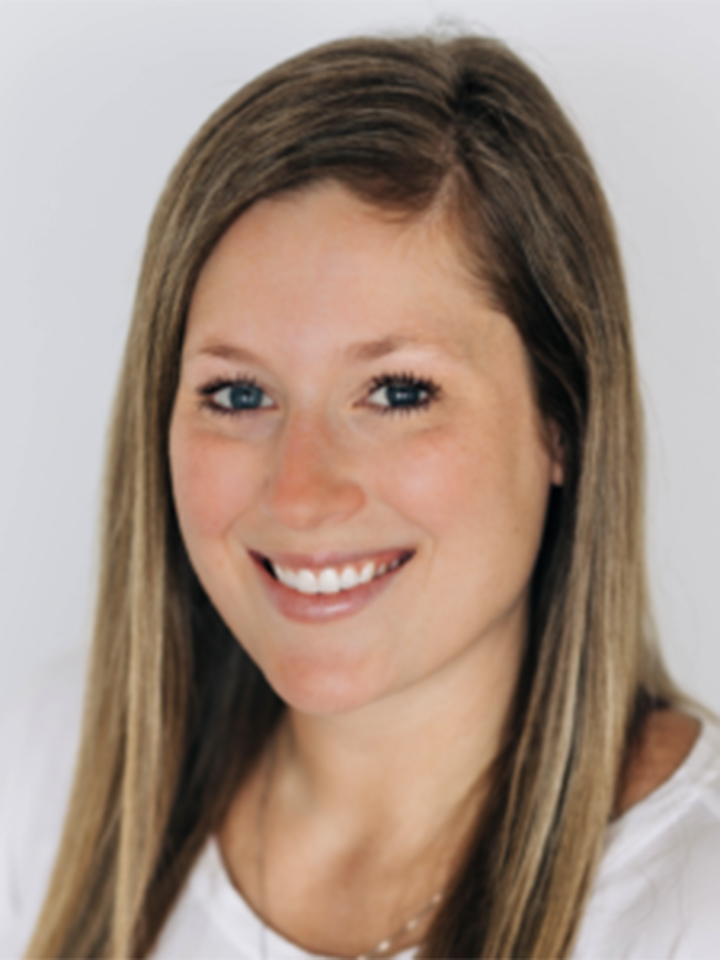 Taylor Guarnaccia
Instructor
Taylor is a Michigan native and has been practicing yoga since 2011. She fell in love with hot yoga and became a certified teacher in 2016. Her style is all about linking breath with movement and finding peace from within. Her mission is to help with healing, self-love and acceptance through a yoga practice.
Taylor recently moved up to Traverse City with her fiancé and is the Marketing Director at Northwestern Michigan College. She is excited to begin her new chapter up here and get to know the TC community!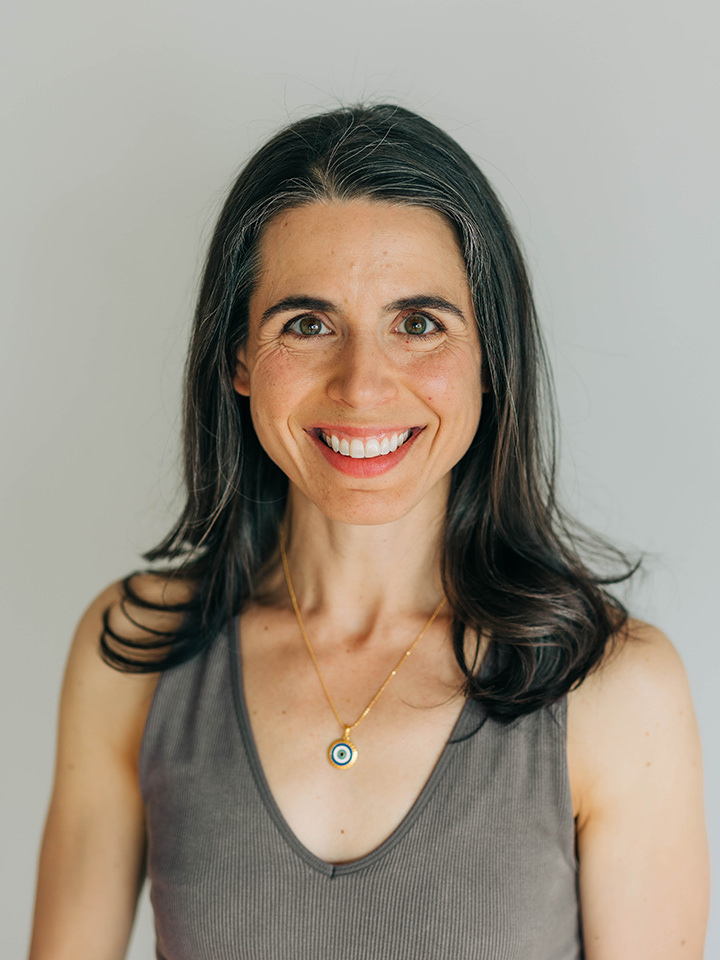 Tina Metropoulis
Instructor
Tina is an osteopathic physician and yoga teacher from Michigan. She found yoga when searching for a way to balance running and teaching group fitness classes. As for many others, her primary interest was the physical application of yoga. However, she soon realized the profound impact yoga had on her overall sense of well-being and peace. Her initial exposure was in an ashtanga and power vinyasa studio. Vigorous practices are still enjoyed, but has grown to deeply appreciate restorative and gentle classes as well.
Tina has taught movement for twenty years and yoga for twelve, after completing her teacher training at Hilltop Yoga in Lansing. At the time, she also had begun her medical residency. Her yoga practice taught her the importance of mindfulness in finding stillness and reducing stress.
Seeing the role yoga played in her own life, Tina is grateful to share this practice with others. Her background as a family physician and neuromusculoskeletal specialist lends itself to a unique perspective in the yoga studio.
Classes with Tina build of sense of community, and she fosters a nurturing and welcoming environment. Connecting to your strength, finding stillness, and increasing your self-care practices are goals of her practice.
OUR YOGA STUDIO PROVIDES SAFE AND INCLUSIVE SERVICES AND SPACES TO THE 2SLGBTQIA+ COMMUNITY
What are you Waiting for?
Address
Two Traverse City Locations!
869 Robinwood Court
319 Front Street
Traverse City, MI 49686