Workshops + Special Events
Check back often for upcoming events + workshops.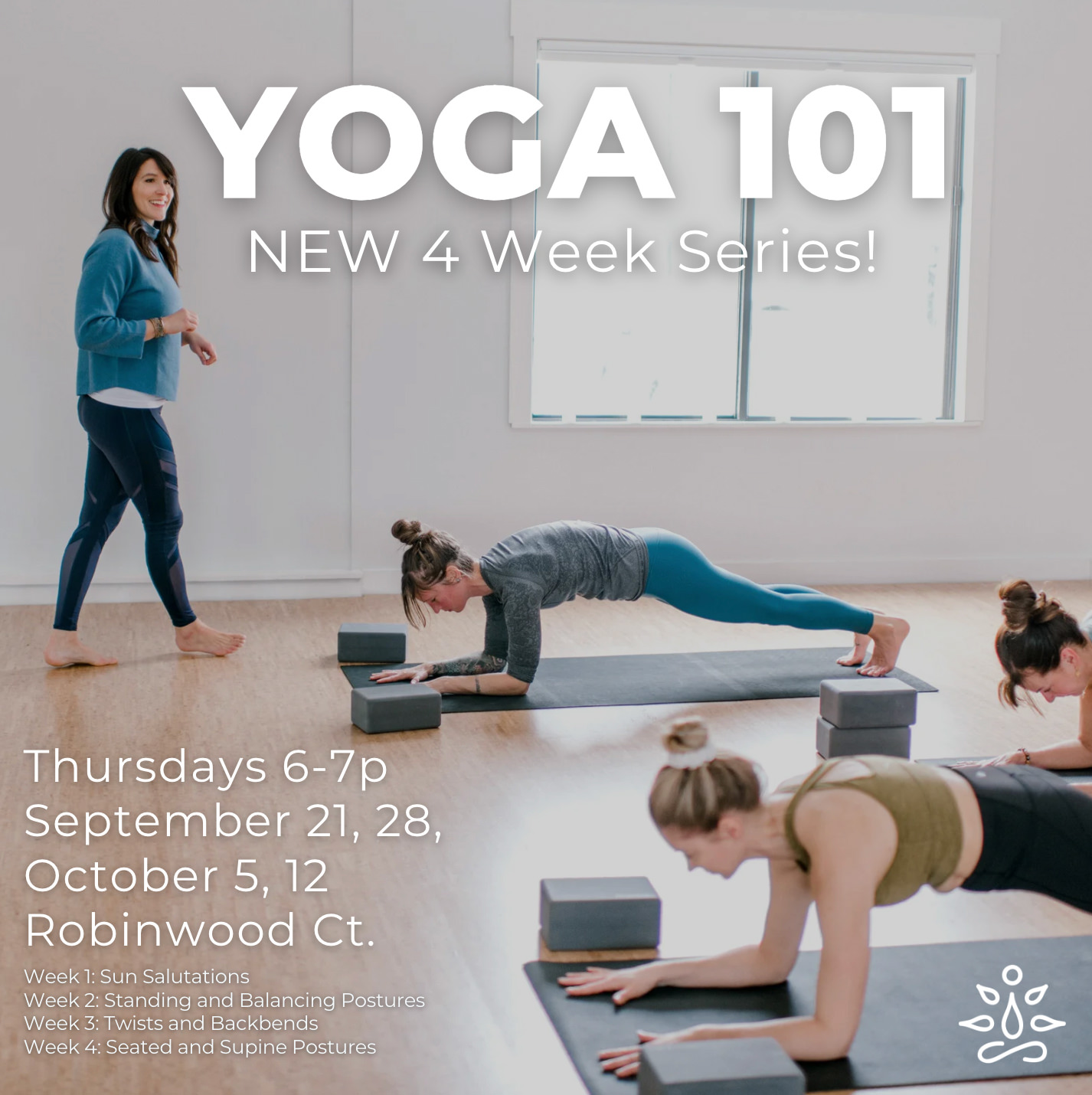 This new 4 week series will include a different focus each week.
Week 1: Sun Salutations
Week 2: Standing and Balancing Postures
Week 3: Twists and Backbends
Week 4: Seated and Supine Postures

Date: Thursdays September 21, 28, October 5, 12 | 6:00-7:00 PM

Location: Robinwood Ct.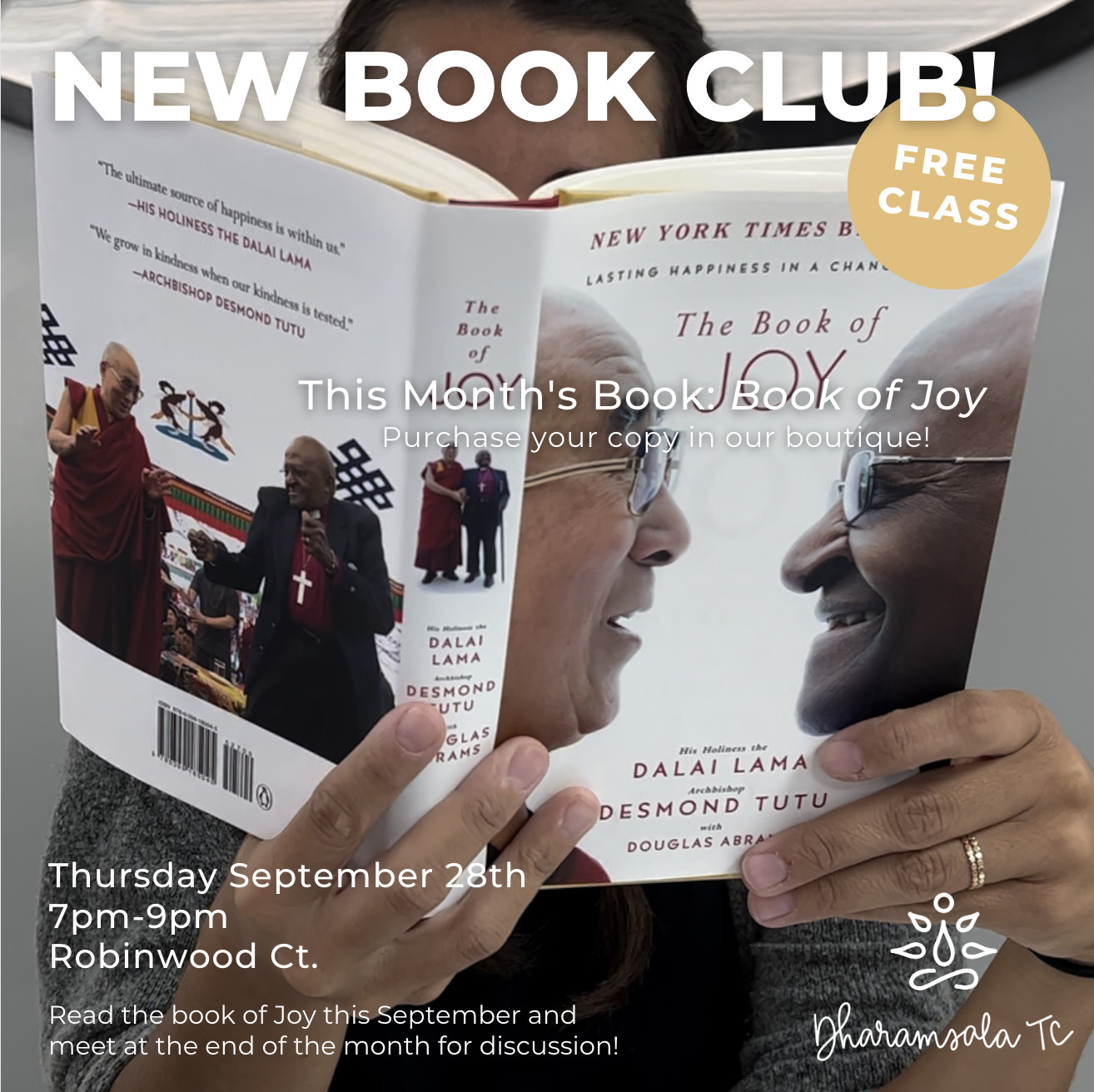 This month's Book: Book of Joy
Read the Book of Joy this September and meet at the end of the month for discussion. You can purchase a copy of the book in our boutique! 
Date: September 28 | 7:00-9:00 PM
Location: Robinwood Ct.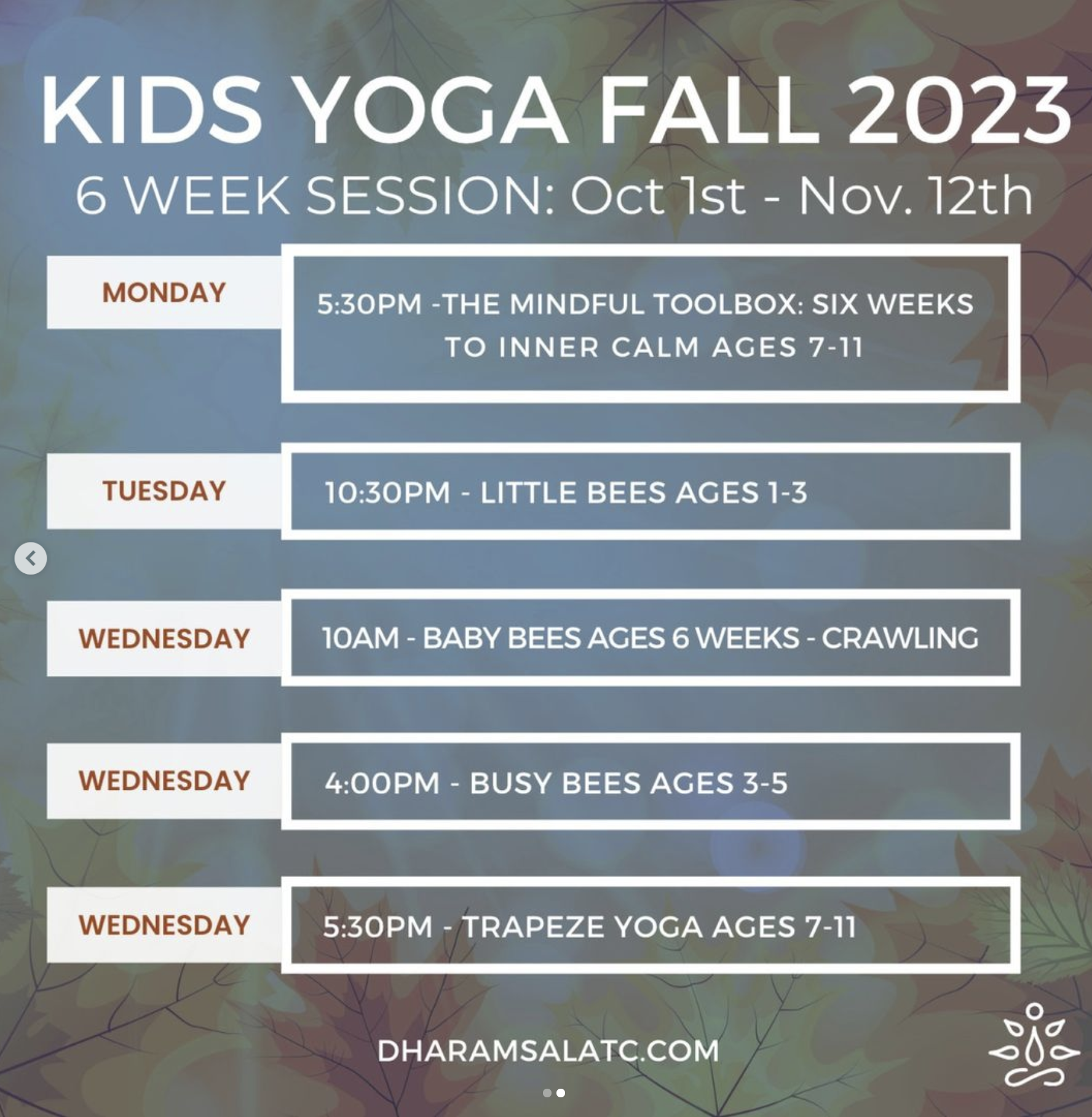 Kids 6-Week Session Starts October 1st! 
We run our kids' classes in 6-week sessions to build community, learn together, progress, blossom and grow! Question? Call the studio at 231-421-3808.
Date: October 1st – November 12th
Location: Robinwood Ct.
Price: $90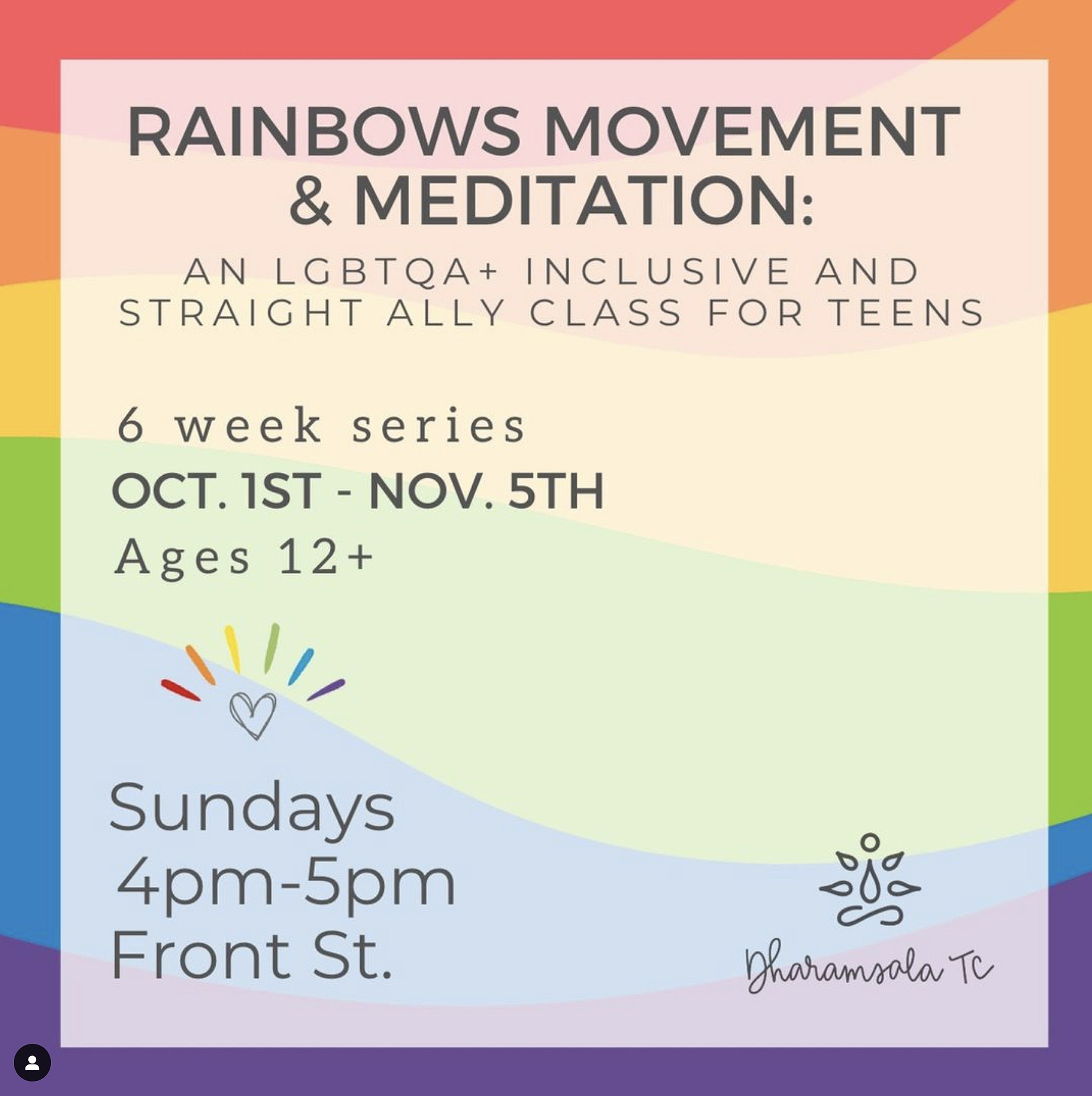 Rainbows, Movement & Meditation
An LGBTQA+ inclusive and straight ally class for teens.
This 6-week course offers an inclusive space for teens to learn meditation and yoga in a safe space. We'll work on themes of safety & boundaries, connecting with your body, being authentically you, and encouraging rest, relaxation and healing. In addition to gentle yoga postures, students will explore breathing exercises, mantra, and meditation, ending the practice with an extended, deep relaxation period. We can't wait to welcome you into our safe space. Register through link in bio! Call the studio at 231-421-3808 with any questions.
Ages: 12+
Date: October 1st – November 12th
Location: Robinwood Ct.
Price: $90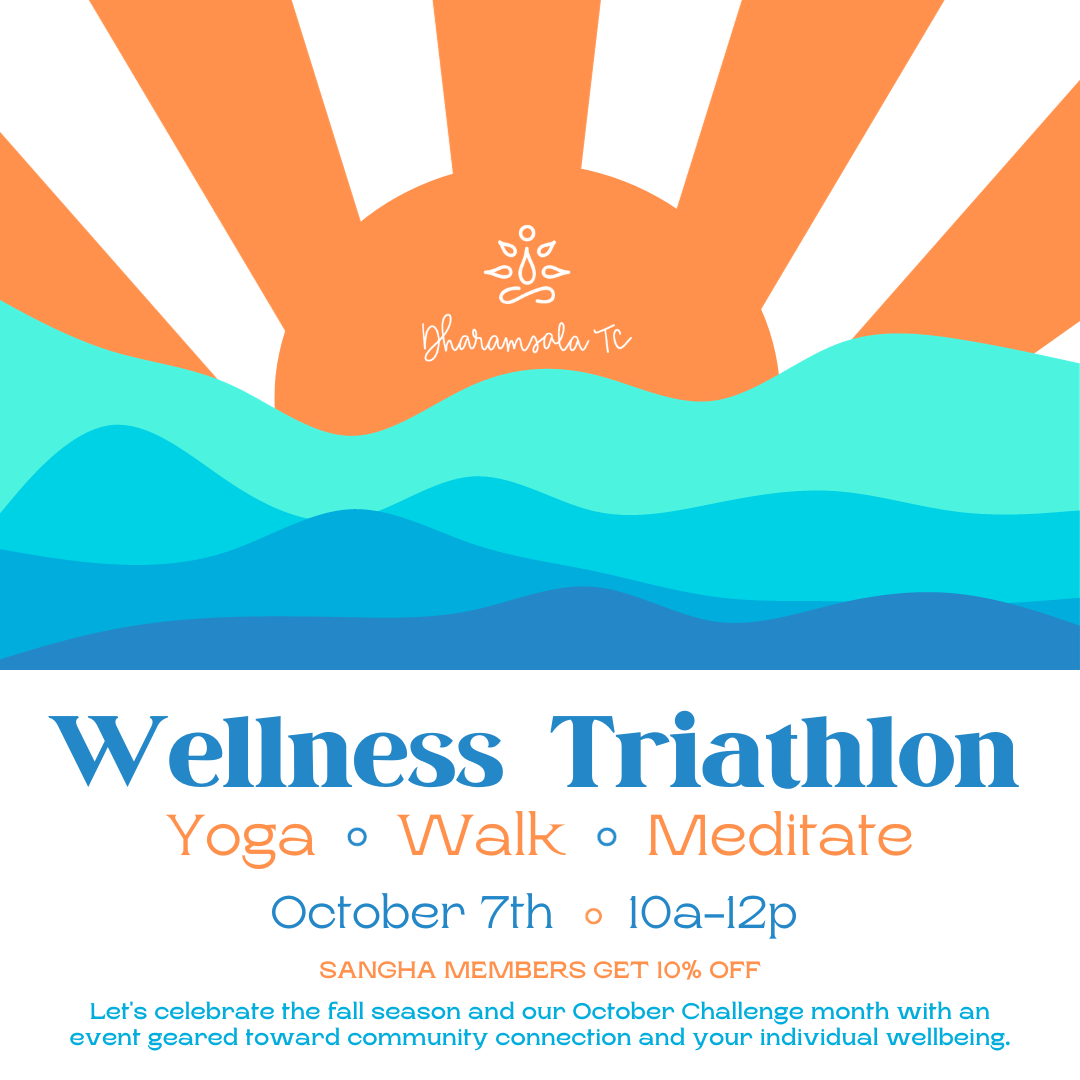 Join us for our first annual Wellness Triathlon: Yoga, Walk, & Meditate! We'll start with a nurturing yoga class at our studio on Front St, take a mindful walk down the TART trail toward Hannah Park, meditate in nature together. Seasonal transitions are the perfect time to shed what you no longer need and invite in what's to come. Let's celebrate the fall season and our October Challenge month with an event geared toward community connection and your individual wellbeing.
Date: October 7th | 10a – 12p
Location: Front St.
Price: $49 (Sangha Members! Call the studio to get 10% off!)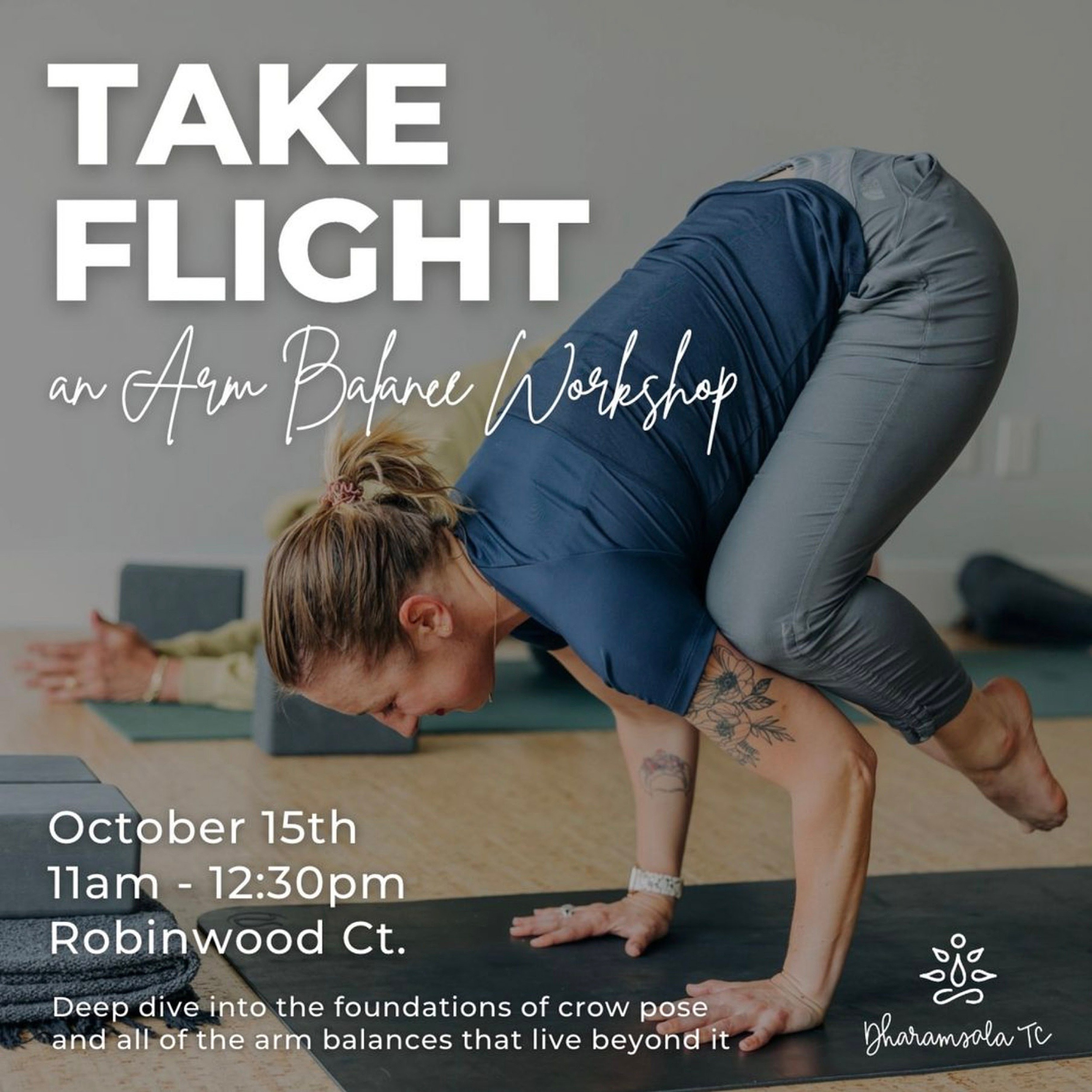 Join Lindsay for a deep dive into the foundations of crow pose and all of the arm balances that live beyond it. From crow to flying pigeon, hurdler's, and firefly, there will be plenty of options to practice these powerful postures that are built from play, strength, and curiosity. Don't miss this chance to fly into fall!
Date: October 15th | 11 AM – 12:30 PM
Location: Robinwood Ct.
Address
Two Traverse City Locations!
869 Robinwood Court
319 Front Street
Traverse City, MI 49686